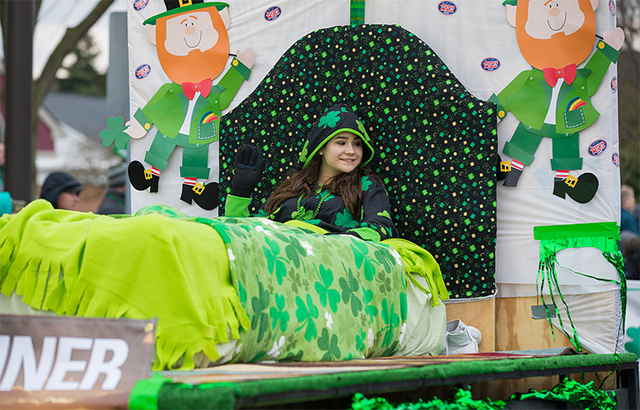 2018 brings new Float Decorating Contest guidelines. First, the competition is not just for floats anymore. And, the name has been changed to Parade Decorating Contest to ensure that all parade entries who want to participate can do so! In addition, we have changed the judging process. Here's how it works!
Timeline
9:15 a.m.
Contest participants must park in the lot near South Information Tent on
Metro Place South. Participants will stage in preparation for judging before moving to the assigned parade line up location at 10 a.m.
9:30 a.m.
Contest judging commences
9:50 a.m.
Contest winners selected/announced and photos taken
10 a.m.
Contest participants move to their assigned parade lineup locations
11 a.m.
Parade begins
Awards
$250 Grand Leprechaun's Choice
$200 Best Use of Parade Theme
$150 Honorable Mention
Unit Eligibility
Only non-paid parade units are eligible to enter the Parade Decorating Contest.
Sponsors, corporate and political entries are not eligible.
Judges
Judges will select the winners based on their entertainment value and creativity. Judges will be the Grand Leprechaun and past Grand Leprechauns.