Meeting rooms are the ideal place to hold a small business meeting, training session or gathering. Meeting Rooms 1 and 2 are located on the second floor of the Dublin Community Recreation Center. The rental hours follow the hours of operation of the DCRC.
Amenities:
Training-room style tables that offer flexibility in a classroom or boardroom style configuration
Comfortable seating for up to 20 people
Audio/visual equipment and and Polycom is available at no additional charge
Food, Beverages and Catering
Renters are welcome to bring their own food or have food delivered.
Capacity and Fees
Seating with Tables

Dublin
Resident
or Dublin
non-profit

Dublin School
District
or Corporate
Resident

Non-resident

Meeting Rooms

Up to 20 depending on configuration

$35/hr.

$45/hr.

$80/hr.
For more information or to reserve a meeting room, please contact the Reservations Staff at 614.410.4550.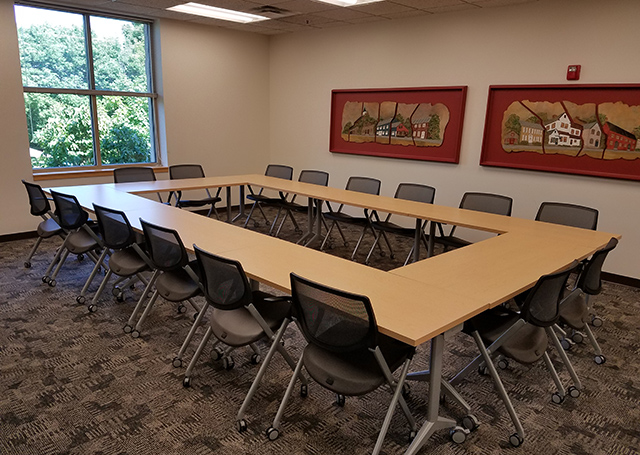 Meeting Room 1
Meeting Room 2