Community Events offers various outdoor spaces for rent at Coffman Park, Scioto Park, Ted Kaltenbach Park and Amberleigh Park. The parks are ideal for hosting family reunions, company picnics, or parties. No alcohol is permitted in the parks. Parks are open from dawn until dusk (7 a.m. – 9 p.m.). Reservations can be made up to one year in advance.
2021 Fees
| | | |
| --- | --- | --- |
| Outdoor Space | Dublin Resident | Non-resident |
| Shelter Houses | $10/hour | $30/hour |
| Pavilions | $15/hour | $50/hour |
| Amphitheaters | $10/hour | $30/hour |
Refund Policy
Events canceled at least two weeks in advance will receive full refund, minus a $15 fee. Events cancelled less than two weeks in advance, may reschedule for another date without penalty up to 1 year in advance.
Are you a resident? If you're unsure please follow this link to enter your address
Shelter House Reservations
Similar to our activity registration process, guests can now reserve shelter houses online 24-hours a day, 7 days a week. PLEASE NOTE: For rental requests less than 3 days in advance, please call the Community Events staff at 614.410.4510.
Prior to reserving a facility online, a patron must have an account established in the Dublin Community Recreation Center database*. This can be accomplished by:
Having a membership at the DCRC (past or present)
Enrolling for classes at the DCRC (past or present)
If you have never had a membership or taken classes at the DCRC,you can create an account online. Current proof of residency is required (driver's license or utility bill). Accounts created online are activated immediately under Non-Resident status. To have your residency status changed, stop by the DCRC during operating hours or snap a photo of your driver's license as proof of identification and upload it under My Account, Upload ID/Proof of Residency. If your license does not have your current address listed, you will also need to upload a utility bill as proof of residency. Staff will review and approve any residency changes to your household within 1-2 business days.
*You may check availability by clicking on GUEST, but in order to reserve a facility, you must have an account and sign in with the appropriate USER NAME and PASSWORD.
2. Once you have an account, you can log on here. Please input your User Name (your home phone number including area code) and Password (your last name). Click on SIGN IN.
3. For questions or to make reservation by phone, please call Community Events at 614.410.4510
All shelter houses and gazebos not listed on this site are first come, first serve.
Amberleigh Pavilion
Park Video | Park Map | Directions
Amberleigh Park – 4715 Vista Ridge Drive
Size: 3,000 Square Feet
9 Picnic Tables (seats 70)
Electricity
Kitchen (sink, refrigerator, freezer, stove/oven and microwave oven)
Fireplace
Charcoal grill
Restrooms
Near playground
Coffman Pavilion
Coffman Park – 5200 Emerald Parkway
Pavilion is not completely enclosed – open to the outdoors on one side.
Size: 4,000 Square Feet
12 picnic tables (seats 70)
Electricity
2 fireplaces
Kitchen (oven/stove, microwave oven, sink, refrigerator/freezer)
1 charcoal grill
Fishing pond
Heated restrooms
Coffman West Shelter
Coffman Park – 5200 Emerald Parkway
(Closest to creek bed and tennis courts)
Size: 1,000 Square Feet
6 picnic tables (seats 50 people)
1 charcoal grill
Electricity
Close to restrooms, playground, basketball and tennis courts
Coffman East Shelter
Coffman Park – 5200 Emerald Parkway
(Closest to playground and City Hall)
Size: 1,000 Square Feet
6 picnic tables (seats 50 people)
1 charcoal grill
Electricity
Close to restrooms, playground, basketball and tennis courts
Coffman Amphitheater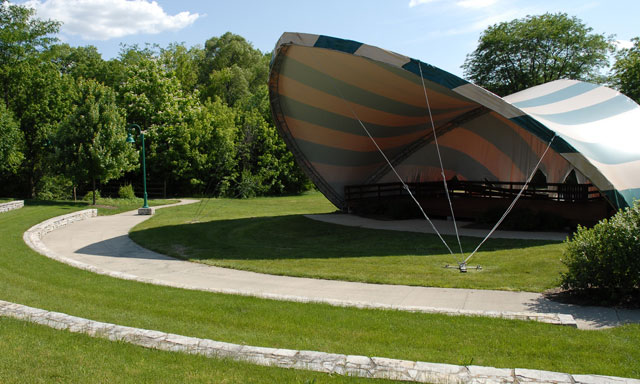 Park Video | Park Map | Directions
Call 614.410.4510 for Reservation
Coffman Park – 5200 Emerald Parkway
3-tier grass seating
Raised wooden stage with tent cover
Electricity
Next to playground and across the street from pavilion
Tables and chairs are not provided
Close to heated restrooms at the pavilion
Scioto North Shelter
Scioto Park – 7377 Riverside Drive
Size: 1,000 Square Feet
6 picnic tables (seats 50 people)
1 charcoal grill
Electricity
Close to playground and volleyball
Close to heated restrooms
Scioto Central Shelter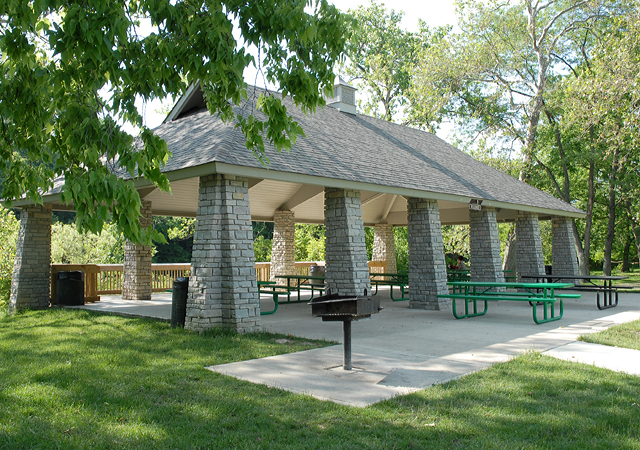 Scioto Park – 7377 Riverside Drive
Size: 1,000 Square Feet
6 picnic tables (seats 50 people)
1 charcoal grill
Electricity
Close to playground and volleyball
Close to heated restrooms
Scioto South Shelter
Scioto Park – 7377 Riverside Drive
Size: 1,000 Square Feet
6 picnic tables (seats 50 people)
1 Charcoal Grill
Secluded
No Electricity
Close to heated restrooms
Scioto Amphitheater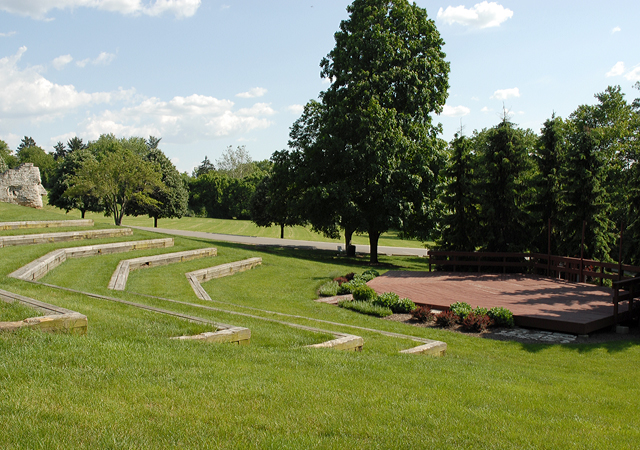 Call 614.410.4510 for Reservation
Scioto Park – 7377 Riverside Drive
Size: 1,000 Square Feet
5-tier grass seating
Raised wooden stage
Electricity
Close to heated restrooms
Kaltenbach Shelter House
Park Map | Directions | Kaltenbach Community Rooms
Kaltenbach Park – 5985 Cara Road
Size: 900 Square Feet
6 picnic tables (seats 50 people)
1 charcoal grill
Attached to Kaltenbach Community Center
Restrooms
Close to playground
2 sand volleyball courts
2 basketball courts
1 baseball diamond
Soccer field
Walking path