Phase 2 sewer renewal project will start Wednesday, March 4
The City of Dublin will begin the sewer lining project in Muirfield Village on Wednesday, March 4. The contractor, Layne Inliner, will begin cleaning and televising the sanitary sewers along Davington Drive, Deeside Drive and Tayport Drive.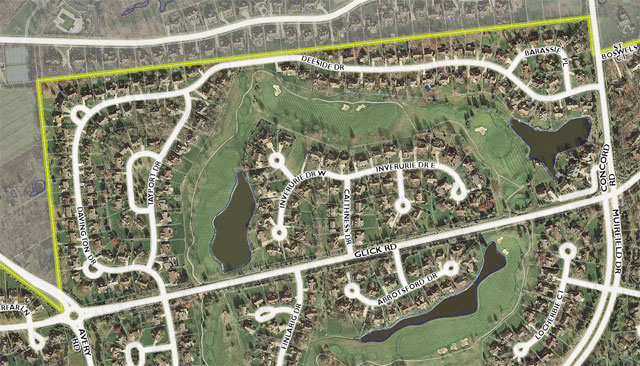 During the cleaning process, it is recommended that all toilet lids be kept closed. You may also want to drape a heavy towel over your toilet bowls between the lid and the seat. On rare occasion, the cleaning process will send a column of air through the service line, causing the water in the toilet to splash out. City staff and Layne Inliner are working together to notify the impacted residents.
There may be some temporary lane closures, but traffic will be maintained throughout the improvement project. There may also be some moderate level of noise during the sewer lining phase.
Most of the sanitary sewer lines in Muirfield were installed in the 1970s & 1980s and constructed with small sections of clay tile. Over time, some of the tiles have shifted, causing leaks in the joints as well as cracking and deterioration. The sewer lining renewal improvements will increase the life of the sanitary sewer pipe by 30 to 50 years.
The project will continue through May 2015. We will continue to keep you informed through the City's website and various social media platforms, including Nextdoor.
For questions or concerns, please contact Todd Garwick at 614.410.4665 or tgarwick@dublin.oh.us