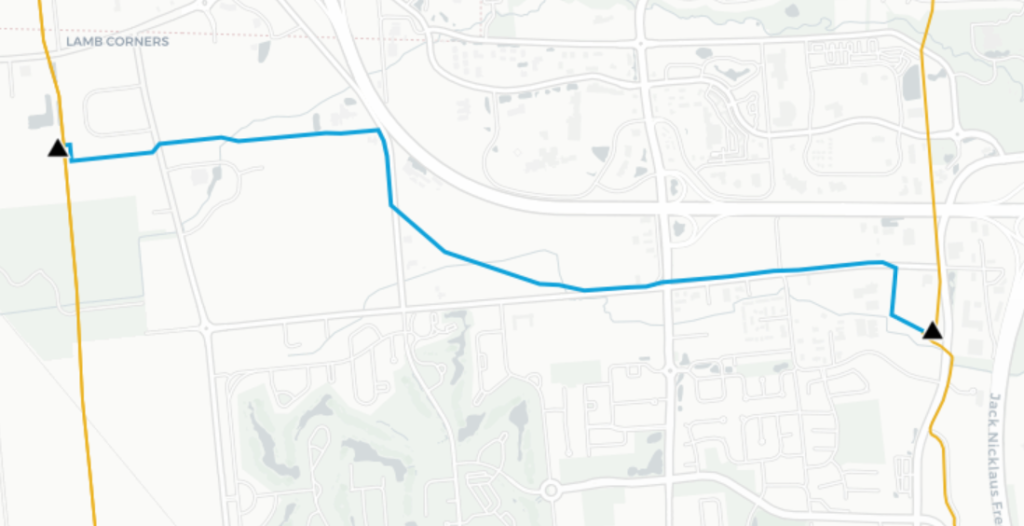 AEP Ohio plans to strengthen the electric transmission system in the Dublin West Innovation District. This project requires Ohio Power Siting Board (OPSB) approval. Additional information, including a timeline, is available online at https://www.aeptransmission.com/ohio/WestDublin/
On January 21, 2020, Dublin City Council approved a route for AEP to present to the Ohio Siting Board. The route follows Shier Rings Road from the east toward the future University Boulevard and then sweeps northwest just west of the Dublin Service Center along the future University Boulevard up to Eiterman Road.
AEP has submitted the above-described route to the Ohio Siting Board and is awaiting approval.
To ask questions or submit comments about this project please contact:
Joe Demaree, Project Outreach Specialist
Phone: 380-205-5046
PREVIOUS PRESENTATION
On Monday, November 18, 2019, Dublin City Council held a Work Session at 5:30 p.m. (before their regular Council meeting, which will begin at 7 p.m.). The Work Session was held at Dublin City Hall, located at 5200 Emerald Parkway.
Download presentation from November 18, 2019, Work Session
Submit comments or questions to AEP | Submit comments to Dublin City Council