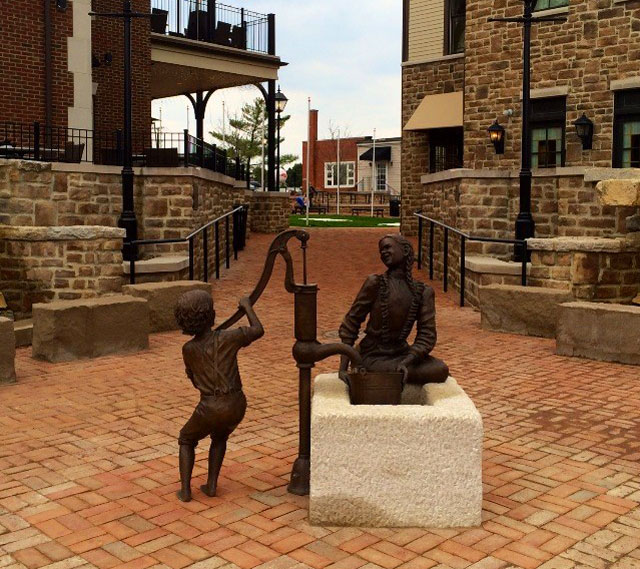 Daily Chores is a figurative bronze and stone sculpture, inspired by Dublin's historic town water pump which stood in the middle of the Bridge and High street intersection in the early 1900s. While the pump was a primary source of drinking water for the town, it was also a place where residents would gather to share news and connect with one another.
Project to Commemorate Historic Dublin Town Pump
In 2012, artist Michael Tizzano was commissioned by the City of Dublin to create a figurative bronze and stone sculpture to commemorate the historic town pump. The sculpture was created in its entirety on view at the Dublin Community Recreation Center, encouraging community education and public engagement over an eight-month time period. After intensive labor, the life-size sculpture has been transported to the foundry for the final steps of the bronze sculpture process. The last stage of the process will conclude at the foundry with the creation of a rubber mold of the sculpture for the bronze pour and casting process.
Tizzano's process began with the creation of a one-quarter scale clay maquette using local children as models for the sculpture. From the maquette, life-sized figures were created.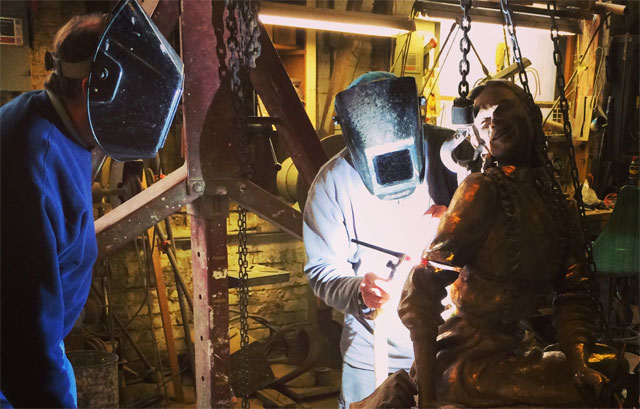 Over a century ago, residents would venture to the center of town with a water pail in hand to retrieve their drinking water from Dublin's main pump. Sitting in the middle of the intersection of Bridge and High streets, the town pump was surrounded by a 22-inch concrete barrier and had a horse trough at one end. With the advent of motorcars, the pump soon became a hazard due to its location in the middle of the road.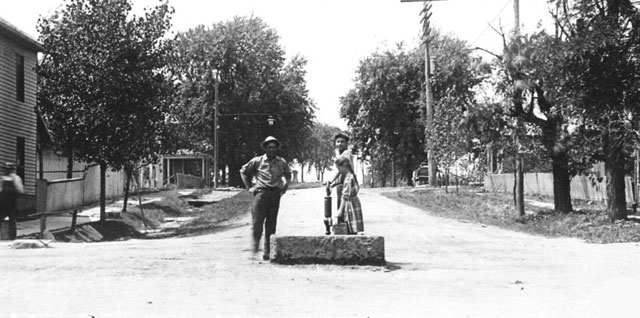 The State Highway Department offered to move the pump out of the intersection to keep it out of harm's way, but there was disagreement on its new placement. The demise of the main town water pump took place after a motorist slammed into the barrier that surrounded the pump and threatened to sue the village. The pump was eventually removed and replaced with a traffic light, as automobiles became more commonplace in the village.