Music in the Streets. Spirits in the Pubs.
Rally your clan for a day celebrated the Dublin way at Fore!Fest – a street and music festival held right here at Bridge Park. Join us after the Memorial Tournament presented by Nationwide and take in a slew of slights, savory fare and melodic sounds making for an evening of fun. Open and free to the public. Click here for a complete rundown of Fore!Fest.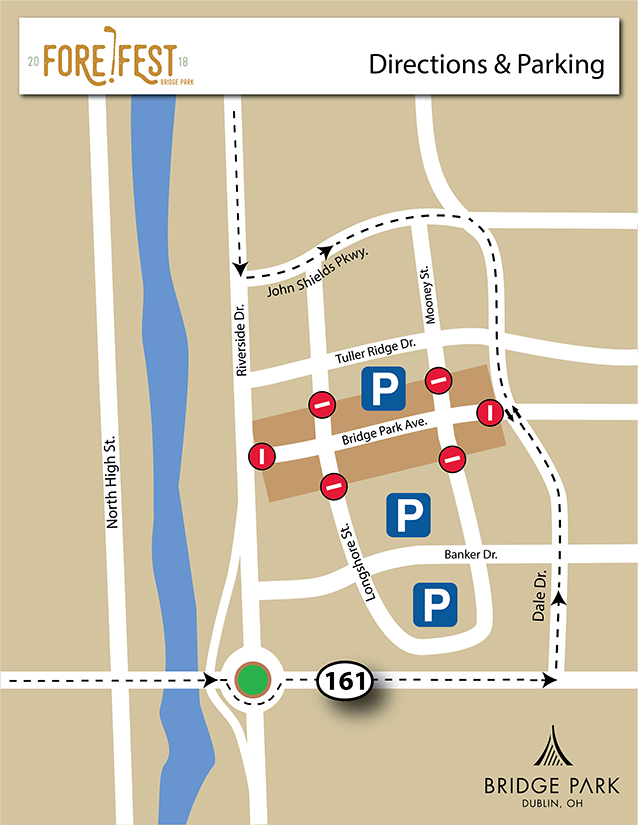 Free public parking is available at the Longshore Garage (6638 Longshore St.), Mooney Garage (6580 Longshore St.), Hotel Garage (6522 Longshore Loop), as well as The Shoppes at River Ridge (4305 W. Dublin Granville Rd.).