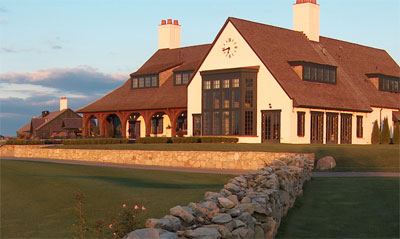 The City of Dublin hosted a public meeting regarding the Golf Club of Dublin lease re-assignment on Aug. 30 at the City Council Chamber.
Next Steps: 
As the City has been working with all parties involved to finalize the lease, the decision was made to move the consideration of the lease re-assignment to the Sept. 26, 2022, City Council meeting. The packet will be posted on the City's website one week before the meeting, Sept. 19.
Click to download the Public Meeting Presentation
Background:
The Golf Club of Dublin (GCD) is a significant public recreational amenity in Dublin, Ohio, and specifically within the Ballantrae neighborhood.
In 2014, New Era GCD, Inc. (New Era) assumed the lease and operation of the Golf Club of Dublin and is currently responsible for maintaining and operating the GCD (including the grounds and all facilities).
Bayberry Capital Group, LLC (Bayberry) has entered into a contract with New Era to obtain the GCD management lease. Bayberry is partnering with KemperSports (Kemper), who will be in charge of daily operations.
Founded in 1978, Kemper is a nationally known, full-service golf management company that owns, leases and manages over 120 golf courses throughout the United States, including 45 municipally owned golf courses.
Kemper is committed to delivering a high-level golf experience to the residents of Dublin in terms of access, affordability, golf instruction and a welcoming environment for all levels of golfers. Kemper intends to maintain GCD as a leader in the Columbus golf market as well as a well-known, high-quality municipally owned golf facility throughout the State of Ohio.
The sale of New Era to Bayberry is scheduled to close Sept. 30, 2022. In order for Bayberry to obtain the ground lease and operating agreement for GCD, Dublin's City Council must approve the assignment of the ground lease and operating agreement from New Era to Bayberry.
New Era and Bayberry have requested the assignment of the lease to be considered at the Sept. 12 Council meeting. If City Council approves the assignment of the lease from New Era to Bayberry, Bayberry will enter into a management agreement with KemperSports for the daily operation and management of GCD.
The purpose of this public meeting is to discuss the pending lease re-assignment and allow interested residents to meet Kemper personnel and ask questions regarding the change in management.
Contact:
Robert E. Ranc, Jr.
Deputy City Manager/Chief Operating Officer
614.410.4739 – Office
rranc@dublin.oh.us