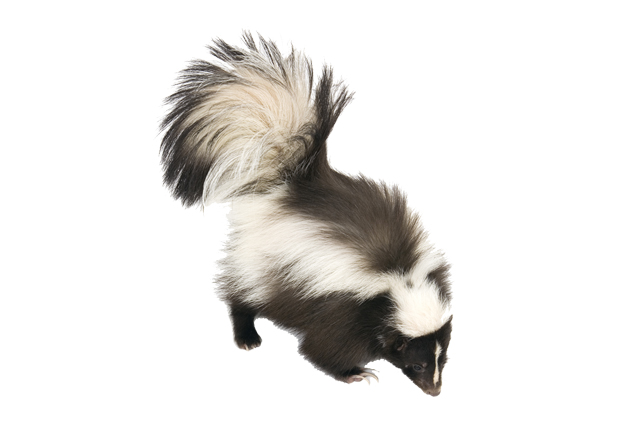 Barbara Ray answers this question from July 2019. Got a question yourself? Ask here!
If a homeowner traps a skunk with their own trap, the owner (or contracted company) must follow state laws requiring that skunks (raccoons, opossums and other species) must either be released onsite or euthanized. Only the person named or labelled on a trap is permitted to handle the trap. You can hire a company to do the trapping and pickup.
Skunks are all over urban settings and as long as you do not have any food or shelter for them, they won't settle in your yard, they just pass through.
The best management to address a skunk "problem" if one is determined, is by individually assessing ways to mitigate the issue. For instance, a skunk living under a deck is certainly an issue, but can be solved by blocking access to the underdeck.
Other ways to prevent conflicts include using light and sound to warn them you are approaching, and preventing pets from chasing at them.
Skunks are very passive creatures that won't bother anyone if they are left alone and not startled or threatened. They eat a LOT of insects and help reduce our tick and beetle populations as well as many other bugs that infest our plants.
The City of Dublin provides rescue and pick up for sick, injured and orphaned wildlife, but we do not interfere with native, healthy wildlife that is behaving normally. This is in accordance with best biology and management practices throughout Ohio and the United States. We continue to monitor wildlife in the city, implement education opportunities and apply methods that promote peaceful co-existence with wildlife.
Head here for more information on skunks: dublinohiousa.gov/skunks