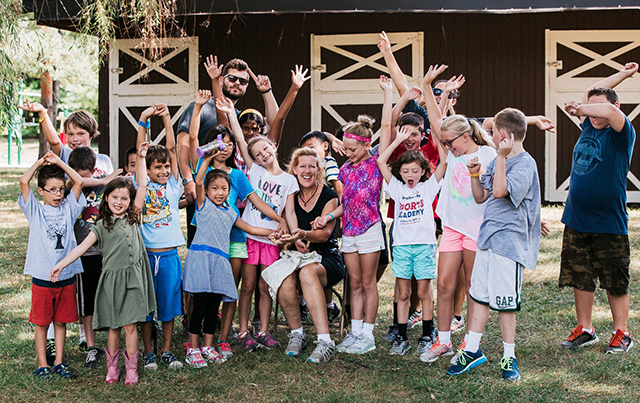 Schedule a Visit
The City of Dublin has developed curriculum to meet state science standards for grades k-5, but are able to help with any grade level. We look forward to designing a class to fit your specific subject curriculum.
City Parks are our preferred classroom, but we will visit yours!
Contact us to schedule a visit:
Barbara Ray
Nature Education Coordinator
Parks and Open Space
6555 Shier Rings Road
Dublin, Ohio 43016
614.410.4730
Email: bray@dublin.oh.us
The Life of a Bug
We'll look at local insects and their life cycles, focusing on dragonflies, but including other insects in our area and their nest. (Students will see bald faced hornet's nests, praying mantis egg cases and other insect structures.
The Art of Finding
Students learn how to use their eyes, ears, nose, hands and journaling to explore the outside world. Being aware and remembering the happenings of past days (weather, animal and human habits, drawing to see detail) help us to further investigate our surroundings. Through simple exercises students learn to be more aware of their world. They'll have a chance to enjoy some items (antlers, turtle shells, etc…) from nature found by using these techniques.
My Walk Home
This class is designed to encourage students to think how organisms affect one another in the natural world. What would happen if we only ever planted one kind of tree? What does the term 'monoculture' mean and how does a walk home affect the world? Students will spend time outside studying the number of plants in a given area and how this number relates to the natural world.
Other Available Courses
Ohio Predators
Ohio Herbivores
Adaptations
Learning from the Land
Animals in Winter
Using Our Senses
Smaller than a Penny
Plants and Trees
What comes from Trees
Too Close for Comfort
All about Feet
Water, the Scioto River
Weather
Recycling
Resources from Nature
Furs, central Ohio animals
Study specimens (mink, least weasel)
Study specimens (barred owl, great horned owl)
Study specimen (Ruby throated hummingbird, other species)
Study skulls ( Ohio wild dogs including coyote, grey and red fox)
Study skulls ( Ohio herbivores including white tail deer, ground hog, beaver, cotton tail rabbit)
Study skulls (various animals including raccoon, snapping turtle,
Various items from nature (deer antlers, turtle shells, snake skin, rabbit tail, turkey tail, pheasant tail)
Bird nest of Ohio (including Baltimore Oriole, Northern Cardinal, Black capped chickadee, Chimney swift, Robin, Gold finch etc…)
Bird items (including various feathers, nest, talons, skulls)
Insect egg cases, nest (bald faced hornet nest
Interchanging displays (seeds from native plants, poisonous plants, owl pellets)
Native American Skills (bow drill fire, bowl, basket and fish spear making, debris hut shelter, how native peoples walk upon the land and use their eyes)
Classes on fish/water quality testing