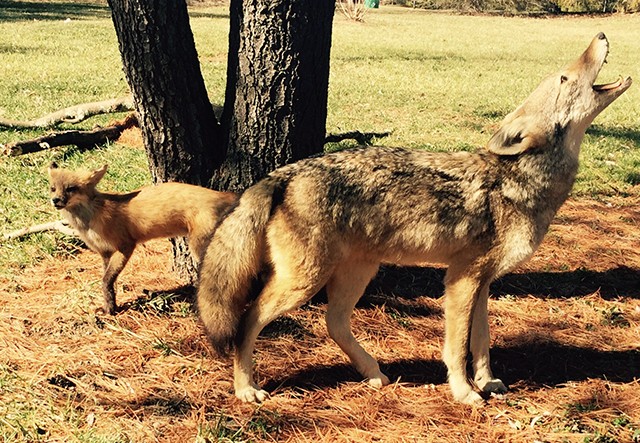 Barbara Ray answers this question from March 2020
Coyotes can leap up to about three feet in the air. However, they can climb over just about any size fence by jumping up and using their back feet to climb up and over.
For those with fences five feet or higher, you can keep coyotes out by installing a roller bar on the top. Coyote rollers are available for purchase in some stores, but you can make your own by installing a 1 1/2"-3" PVC pipe over a metal bar and mount between each fence post. When a coyote (or any animal) tries to grab the top of the fence, the PVC pipe spins around the metal bar, and they roll backwards to the ground.
Learn more about ways you can deter coyotes in your backyard here: https://dublinohiousa.gov/living/coyotes/