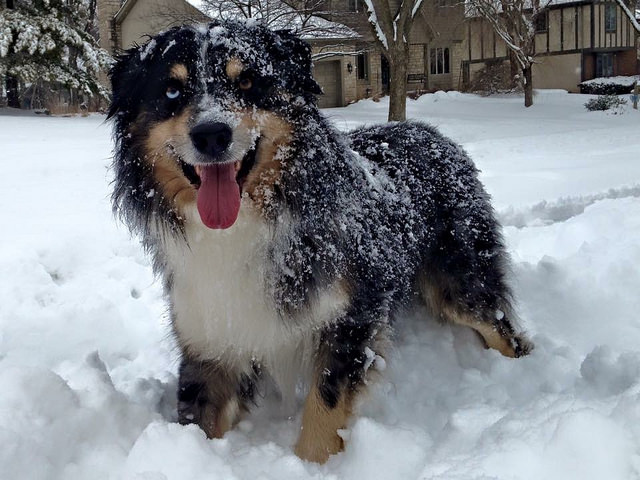 In the winter months into April, pet owners should be particularly cautious when walking pets or letting them out in the yard.
Coyotes are not only more visible in the winter landscape, they're also more active as they are courting and denning. Domestic cats and dogs are not necessarily seen as a food source, but rather a threat to a coyote's territory.
Raptors are a year-round risk, but in their breeding season they are more active, and more likely to view small dogs and cats as potential prey. Small pets are at a higher risk from hawks during the day and owls at night.
Protect your pets from predators all year with these simple tips:
Stay outside when letting pets out in the yard
Turn lights on when letting pets out at night
Talk or make noise to warn wildlife humans are present
Use a leash in the yard during winter months
Carry an umbrella during walks – both raptors and coyotes are afraid of umbrellas. Open and wave the umbrella toward a predator, or carry it as if it were raining