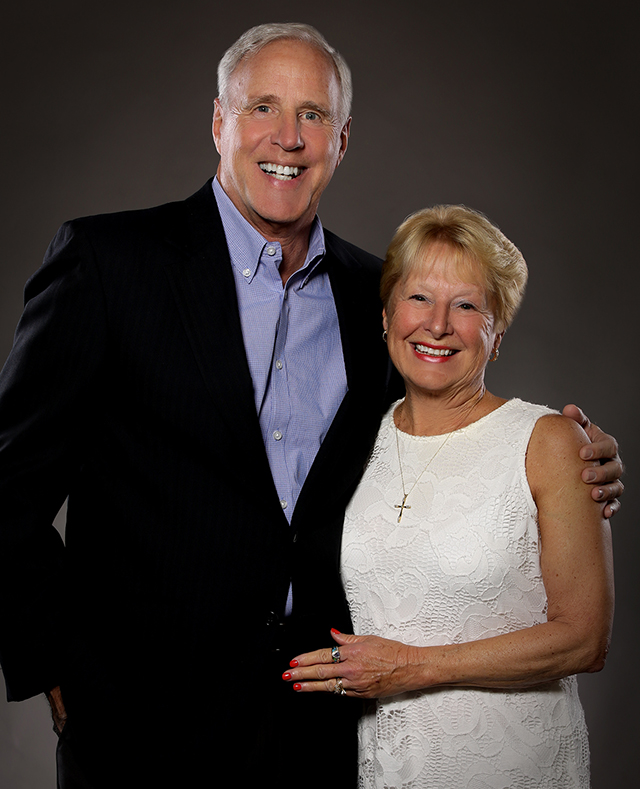 Longstanding Dublin Resident and Volunteer to Preside over City's Independence Day Celebration
News Facts:
Bill Andrews, founder and president of Dublin-based Andrews Architects, Inc., has been selected by a group of his peers as Grand Marshal of the 2019 City of Dublin Independence Day Celebration.
Andrews, a 39 year Dublin resident, has volunteered in multiple capacities including the Parks and Recreation Advisory Committee, Dublin AM Rotary Club, and founding member of the Hemmingway Civic Association.
Additionally, Andrews was a founding member of Boy Scout Troop 299 chartered to Indian Run United Methodist Church where he remained highly involved. He was recognized for this work and commitment when he was presented the Scout's highest honor, the Silver Beaver Award for his commitment to youth.
A Dublin Chamber of Commerce Board Member, Andrews will assume duties of President-elect in July.
Bill and his wife, Cathy have been married 46 years and live in Dublin. Their two sons, Steve (Missy) and Brian (Lindsay) also live in Dublin with their five children.
The Grand Marshal honor is bestowed annually upon an individual or couple who has made a significant contribution to the City of Dublin through volunteer/professional efforts and who has demonstrated patriotism through the development of community and/or community values. Bill was selected by a committee consisting of past Grand Marshals, Mayor Greg Peterson and City Manager Dana McDaniel.

Table Sales:
Tables for the Independence Day Evening Celebration may be purchased by residents at the DCRC.
Proof of residency is required (ex. driver's license, utility bill, etc.). Not sure if you are a Dublin resident?
Visit our address checker to verify residency before our Table Sales event. Only addresses highlighted in green are eligible to purchase a table.
Children four and older will require a Reserved Table wristband. Table purchasers will not need a Stadium wristband, only a Reserved Table wristband.
Remaining unsold tables will go on sale to Dublin School District residents and the general public on
Monday, June 10.
General Admission:
All guests four and older will need a Stadium wristband or Reserved Table wristband to enter Dublin Coffman High School Stadium.
A wristband is not required to access the Kids Zone, however once inside, all inflatable activities will require a $5 Kids Zone Wristband.
Dublin residents and Dublin School District residents will be able to purchase Stadium wristbands guaranteeing access to the event for $3 beginning Monday, June 17 at 8 a.m. at the (DCRC) during normal operating hours. Wristbands will be limited to eight per household. Proof of residency is required.
Unsold Stadium wristbands will be available to the general public for $5 each, on a first-come, first-served basis beginning at 10 a.m. on Thursday, July 4 at Dublin Coffman High School Stadium.
General Information:
Michael McDonald + Chaka Khan will headline the City of Dublin Independence Day Celebration on
Thursday, July 4 at Dublin Coffman High School Stadium.
The 2019 Independence Day Celebration theme is "Shine Sweet Freedom".
The 33rd Annual Sherm Sheldon Fishing Derby kicks off the daylong celebration at 8 a.m., followed by the annual parade at 11 a.m. The Celebration at the stadium begins at 4:30 p.m., followed by fireworks and the grand finale at 9:50 p.m.
For questions, contact City of Dublin Division of Community Events at 614-410-4545 or by emailing events@dublin.oh.us.
Get Involved!
Become a Volunteer! The Independence Day Celebration wouldn't be possible without a team of volunteers.
Member of the media? Apply for Media Credentials to the 2019 Independence Day Celebration today.
Multimedia:
Join the conversation by following the City of Dublin on Twitter, @dublinohio.
Become a fan of the City of Dublin on Facebook to stay up to date on the latest news and giveaways.
Follow the City of Dublin on Instagram, @dublinohio and share your favorite photos of the event.
Contact Information:
Mary Jo DiSalvo
Event Administrator
mdisalvo@dublin.oh.us
Phone: 614.410.4507
Sara O'Malley
Event Specialist
somalley@dublin.oh.us
Phone: 614.410.4518