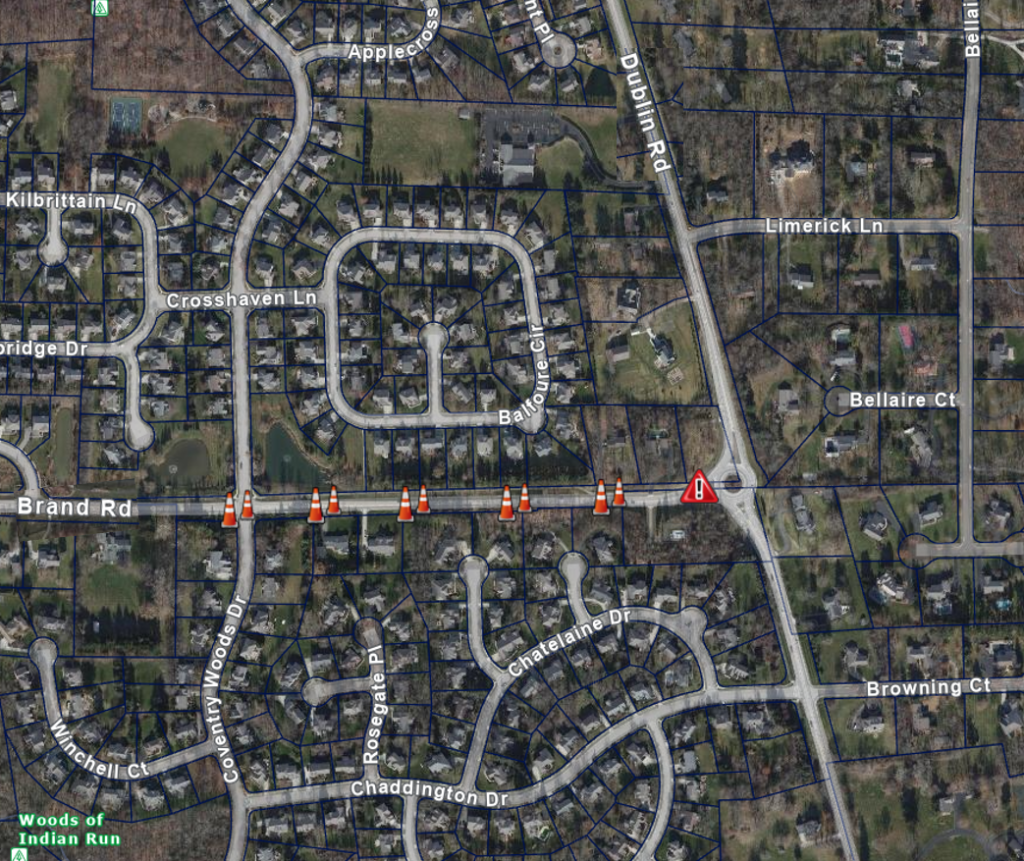 Brand Rd. will be closed at Dublin Rd. Oct. 8, 9 and 12 for street maintenance work. This closure will be in place between 9 a.m. and 3 p.m. each day.
Drivers can use Coffman Rd. and Emerald Parkway as a detour. Signs will be posted.
Paving will take place on Brand Rd. between Dublin Rd. and Coventry Woods Dr., but two-way traffic will be maintained with traffic control measures. North-South Dublin Road will remain open.
###
Media contact:
Lindsay Weisenauer
Public Affairs Officer
614.410.4504 – Desk
614.704.9742 – Cell
lweisenauer@dublin.oh.us
Newsroom: https://dublinohiousa.gov/newsroom
@DublinOhio | @DublinPolice | www.DublinOhioUSA.gov