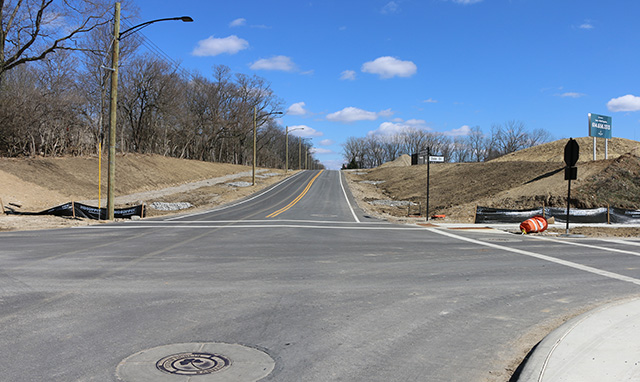 Construction crews will be finishing the Bridge Park Avenue extension project this spring. The new stretch of roadway opened in fall 2017. The extension adds roughly a half mile of new roadway between Dale Drive and Village Parkway and completes a new, seamless east-west connection from Riverside Drive to Sawmill Road. It is an important connection identified in the Bridge Street District street grid plan.
Crews will be adding sidewalks, recreation path and final grading beginning March 26, 2018. Intermittent lane closures are possible, but two-way traffic will be maintained.
Thank you for your patience as we put the finishing touches on this new roadway.
###
Media contact:
Lindsay Weisenauer
Public Affairs Officer
614.410.4504 – Desk
614.704.9742 – Cell
lweisenauer@dublin.oh.us
Newsroom: https://dublinohiousa.gov/newsroom
@DublinOhio | @DublinPolice | www.DublinOhioUSA.gov