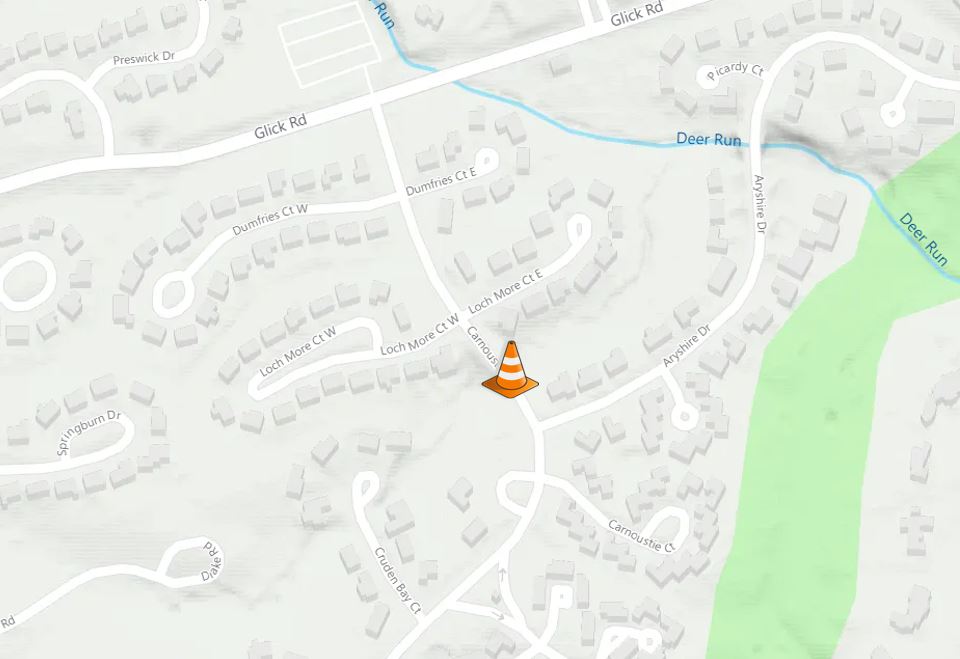 Crews will be working on the pedestrian tunnel under Carnoustie Drive between Aryshire Drive and Loch More Court.
Carnoustie Drive will be reduced to one lane, two-way traffic controlled by flaggers in the work zone.
The pedestrian tunnel is closed for the duration of the project. Signs are up to direct pedestrians and bicyclists.
The City thanks you for your patience during this important Tunnel Maintenance improvement. Work is expected to be completed by the end of November.
###
Media contact:
Lindsay Weisenauer
Public Affairs Officer
614.410.4504 – Desk
614.704.9742 – Cell
lweisenauer@dublin.oh.us
Newsroom: https://dublinohiousa.gov/newsroom
@DublinOhio | @DublinPolice | www.DublinOhioUSA.gov