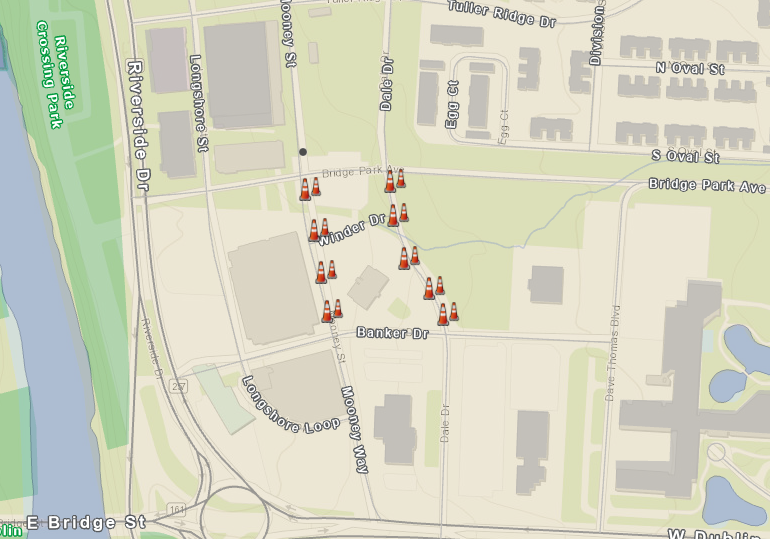 Installation of private utilities will close northbound Mooney Street between Bridge Park Avenue and Tuller Ridge Drive Mondays through Fridays. Please follow the posted detour. Dale Drive will have temporary one lane, two-way traffic controlled by flaggers beginning Dec. 1.
Concrete placement for the parking garage will start Dec. 1 at 6:30 a.m.
Completion date is scheduled for December 2021. We thank drivers for their patience.
Media contact:
Andrew Kohn
Public Affairs Officer
614.578.1302 – Cell
akohn@dublin.oh.us
Newsroom: https://dublinohiousa.gov/newsroom
@DublinOhio | @DublinPolice | www.DublinOhioUSA.gov