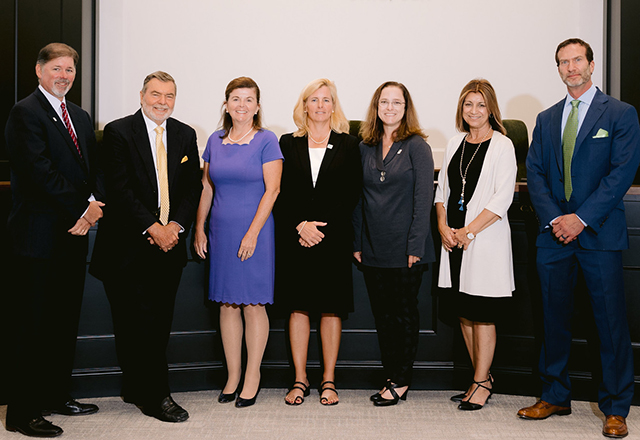 (Dublin, Ohio) — Dublin City Council has adopted a non-discrimination ordinance that creates city-level protections for people experiencing discrimination based on their sexual orientation, gender identity or expression and pregnancy, among other protected statuses.
City Council passed the measure on a 7-0 vote during its Nov. 15 meeting. Council members held a first reading of the ordinance Nov. 8.
The legislation grants protections within Dublin and creates an administrative remedy for violations of the ordinance. The protections for these classes are in three areas: housing accommodations, employment practices and public accommodations.
By including language in policy that bans discriminatory practices against these protected classes, Dublin seeks to broaden the safeguards it offers its residents and visitors.
City Manager Dana McDaniel expresses the inclusionary aim of the ordinance.
"The City of Dublin rejects discrimination of any kind and respects the inherent worth of all people without regard to race, color, national origin, religion, sex, genetic information, pregnancy, age, ancestry, military status, sexual orientation, gender identity, disability, marital status, veteran's status or other protected factors," McDaniel says. "I commend City Council for taking this step to ensure legal protection against discrimination for all people, and I thank the Community Task Force for recommending a Non-Discrimination Ordinance among its recommendations to Council."
In August, Dublin's Community Task Force presented its diversity, equity and inclusion (DEI) framework and recommendations to City Council. As part of those recommendations, the task force urged Council to adopt a comprehensive ordinance to specifically address discrimination on the basis of sexual orientation, gender identity or gender expression in the housing, employment and public accommodation arenas. Those would be in addition to the classes already protected by state and federal law: race, sex, color, religion, ancestry, national origin, age, disability, familial status, marital status and military status.
The City continues to focus on diversity, equity and inclusion initiatives to ensure all residents and visitors know they are welcome, safe and respected in Dublin. Learn more.
#
Media Contact:
Rebecca Myers
Public Information Officer
614.381.5225 – Cell
rrmyers@dublin.oh.us
Newsroom: https://dublinohiousa.gov/newsroom/