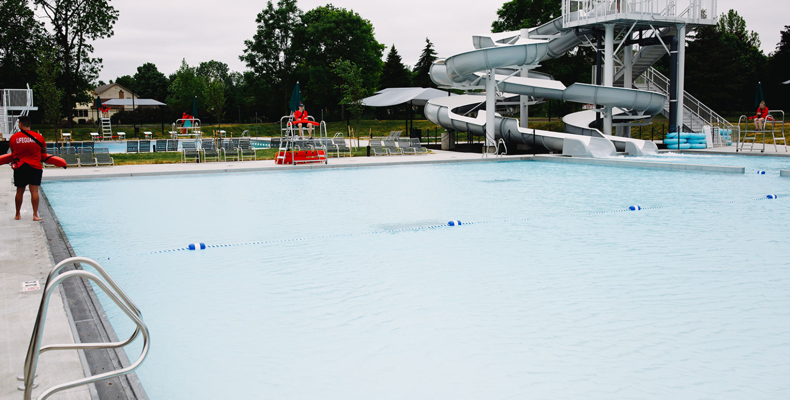 The Community Pool North has reopened at 10 a.m. Sunday, Aug. 1, following a successful hyperchlorination treatment.
Hyperchlorination is a process that kills chlorine-resistant organisms like crypto. Now that the chemicals are rebalanced to our standard operating levels, the pool has reopened.
The City of Dublin acted quickly following the discovery of cryptosporidium (crypto) in the leisure pool. There have been no reports of water-related illness associated with our facilities.
It is not uncommon to see cases of crypto during swimming pool, spray fountain, splash pad and water park season. Crypto is a germ that causes diarrhea, spread by swallowing water that has been contaminated with fecal matter containing crypto. It can also be spread by human to human contact. If you experience symptoms associated with crypto infection, including diarrhea, stomach cramps, nausea or vomiting, please seek medical treatment.
This third-party testing for crypto is not required by Franklin County Public Health (FCPH) and is one way the City of Dublin exceeds regular safety standards. Standard water testing is also performed by City staff and FCPH. However, this does not eliminate the potential threat of water-related illness.
We remind all patrons that when heading to a pool or spray fountain:
Do not swim when you have diarrhea and for two weeks after you recovered.
Do not urinate or defecate in the water.
Take a shower/bath before going in the water.
Wash hands with soap and water after using the bathroom, changing diapers and before eating.
Change diapers in a bathroom and not by the pool.
Take kids on frequent bathroom breaks and check diapers often.
Avoid swallowing any water and keep it out of your mouth.
Only swim diapers are permitted in Dublin facilities, regular diapers are prohibited.
For more safe swimming tips visit: dublinohiousa.gov/aquatics/healthy-swimming
#
Media Contact:
Shirley Blaine
Public Information Officer
614.410.4523 – Desk
614.230.4683 – Cell
sblaine@dublin.oh.us
Newsroom: https://dublinohiousa.gov/newsroom/