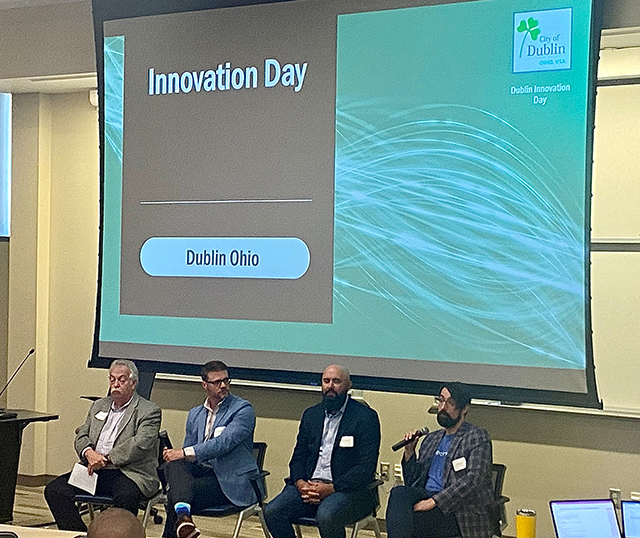 The City of Dublin hosted Dublin Innovation Day at the Ohio University Dublin Integrated Education Center on July 7, 2022. The day focused around a variety of systems and technology topics aimed at understanding current and future technology needs and trends.
Dublin aspires to be the most connected city in the United States and actively pursues partnerships and innovations that will enhance the quality of life and place for Dublin's residents, businesses and visitors. Dublin Innovation Day served as an opportunity for networking, education and collaboration in service to advancing the City's ambitious "most connected" goal.
At the conclusion of the event, the City of Dublin announced a Request for Proposals to provide competitive access to broadband internet services of at least 10 gigabits for 100% of Dublin residents, including every neighborhood, residence and apartment.
The City is requesting proposals from prospective industry partners to help determine the interest and feasibility of developing this infrastructure. Dublin has a long history of innovation in service delivery and community development, including strategic private and public partnerships.
Given the competitive environment in the broadband industry and interest expressed from potential partners, the RFP process will help the City fairly assess the best potential partner(s) to help achieve the City's ambitious broadband goals.
View presentations from Dublin Innovation Day: