(Dublin, Ohio) The City of Dublin is the safest city in Ohio, according to SafeHome, a professional review site dedicated to making communities safer. Dublin's safety score also ranks among the top 10th percentile in the country.
"Dublin continues to be an extremely safe city thanks to the professionalism and hard work of our Police Department, but more importantly because of the dedication of our residents," says Dublin Police Chief Heinz von Eckartsberg. "We rely on members of the community to take steps to prevent crime in their everyday lives, and that's what helps us achieve safety ratings among the best in the nation."
The safety scores are based on a variety of factors, including the following:
the FBI crime report on number and types of crimes committed over a single year
the city's crime trends
number of law enforcement officers compared to the population
demographic metrics such as population density, population trends, unemployment rate, median income, education level, etc.
"It's pretty amazing to me that our crime continues to trend downward year after year, despite the growth of our population," says von Eckartsberg.
SafeHome does studies all over the country to help identify at-risk communities. You can find more information on its methodology and learn more about Dublin's safety score on the SafeHome website.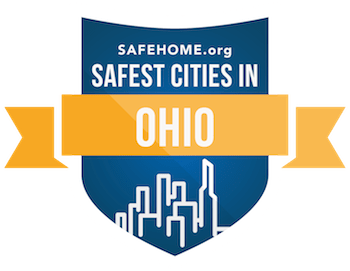 ###
Media contact:
Lindsay Weisenauer
Senior Public Information Officer
614.410.4504 – Desk
614.704.9742 – Cell
lweisenauer@dublin.oh.us
Newsroom: https://dublinohiousa.gov/newsroom
@DublinOhio | @DublinPolice | www.DublinOhioUSA.gov