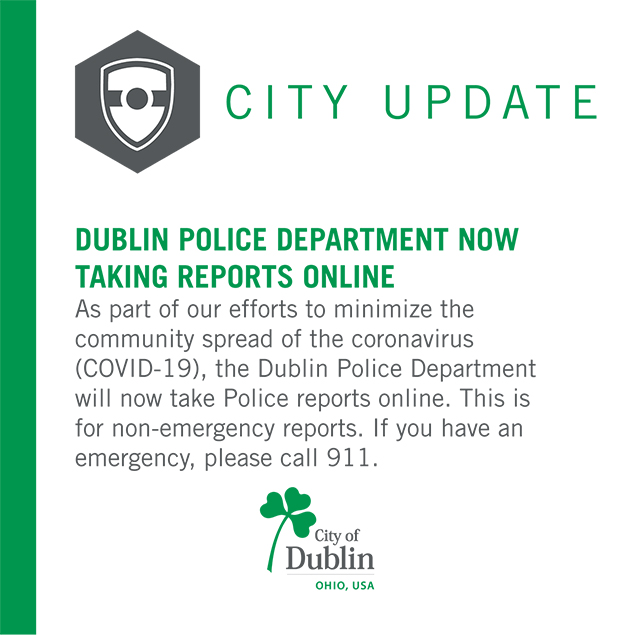 The following offenses can be filed online:
Criminal damaging
Criminal mischief
Identity fraud
Private property crash
Motor vehicle trespass
Misdemeanor theft (under $1,000)
Lost property

These online reports will be processed the same way as traditional reports. Once a report is filed, a patrol supervisor will review it and take the appropriate actions.
The Dublin Police Department is introducing the online reporting system sooner than planned in response to the COVID-19 pandemic. You do not need to create an account to file a report. Test groups have found the online reporting system easy to use. We may experience some glitches since we are rolling it out early. We thank you in advance for any inconvenience.
The health and safety of our Police Officers and community members, who must keep working through social distancing directives, is of utmost importance. Thank you for utilizing the online system to reduce potential exposure.
Should you not have access to a computer to file a report online, you may call the Police non-emergency line at 614.889.1112. A Dublin Police Department employee will take your report over the phone.