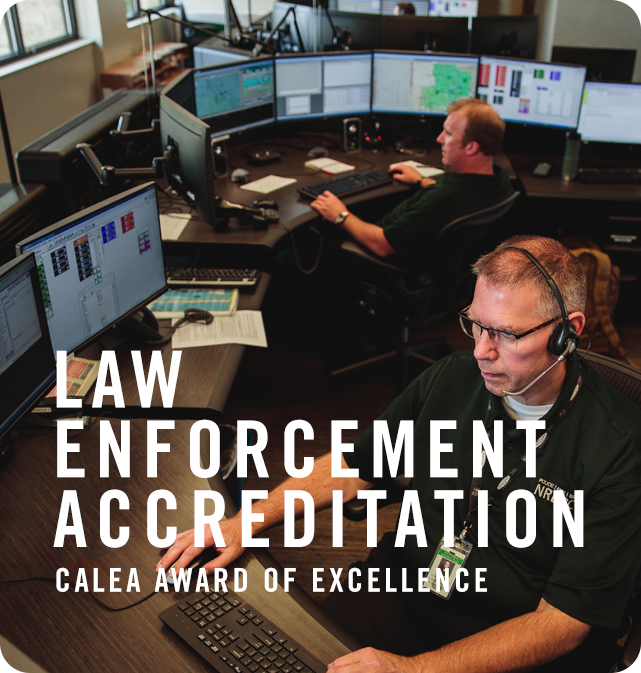 (Dublin, Ohio) The Dublin Police Department has received its 9th Award for Law Enforcement Accreditation. Members of the City's police force accepted the award at the Spring CALEA (Commission on Accreditation for Law Enforcement Agencies) conference in Frisco, Texas.
The agency was one of only a few at the conference to be awarded the CALEA Award of Excellence. It is the Police Department's fourth straight Accreditation with Excellence designation from CALEA. In addition, NRECC (the Northwest Regional Communications Center) earned its first ever accreditation for Public Safety Communications.
Accreditation is awarded for a period of three years. The Dublin Police Department is one of a relatively small number of agencies that have remained accredited continuously since 1990.
These awards are significant because they demonstrate the Department's commitment to the highest professional standards, effective management and up-to-date training techniques.
The accreditation process is extensive. It assesses everything from sound policy, officer training, proper equipment, agency efficiency and fiscal responsibility. More information on the CALEA accreditation process is available online – http://www.calea.org/content/steps-accreditation-process
City of Dublin Police Department Photos
[alpine-phototile-for-flickr src="set" uid="dublinohio" sid="72157694205256934″ imgl="fancybox" style="cascade" col="4″ size="240″ num="53″ border="1″ highlight="1″ align="center" max="200″ nocredit="1″]
Media Contact:
Cameron Keir, Public Information Officer
614.410.4501 – Desk
614.318.3009 – Cell
ckeir@dublin.oh.us
Newsroom: https://dublinohiousa.gov/newsroom/