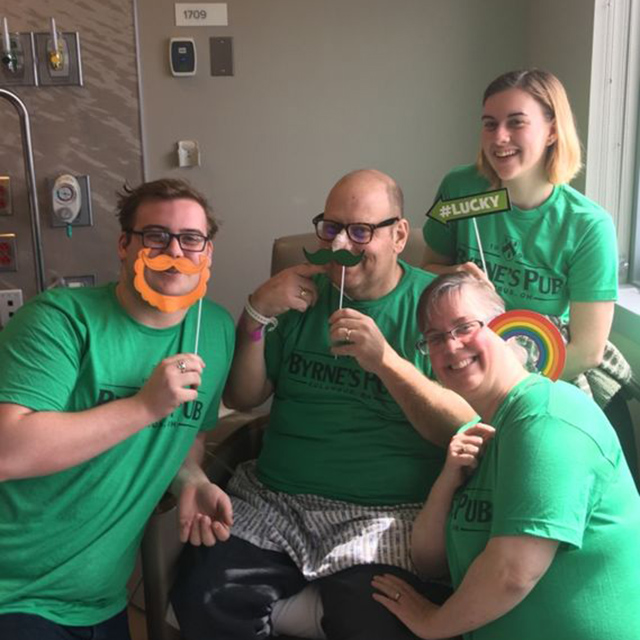 (Dublin) – The Dublin Police Department lost one of their own when Detective Erik Gilleland passed away from Gall Bladder cancer in April, 2019. To honor his legacy and to bring awareness and raise money for cancer research, the men and women of the Dublin PD will put down their razors and color their hair as they participate in No-Shave November.
No-Shave November is a month long campaign during which participants forgo shaving to evoke conversation and raise cancer awareness.
Male Dublin employees who participate are permitted to grow facial hair for the next 30 days. Participating female employees will be authorized to have a green highlight or green hair extension. All department members who make contributions of any amount will be given a green ribbon pin to wear on their uniform or clothing throughout the month of November.
Several police departments have joined in on this cause in honoring Detective Gilleland including: Upper Arlington PD, Fraternal Order of Police Lodge 9, Perry Township PD, Worthington PD, Columbus State PD, Hilliard PD and Gahanna PD. Money raised by these departments will go towards Gall Bladder cancer research at the Ohio State University Comprehensive Cancer Center-James.
If you would like to donate to the cause, please click on the following link:
https://osu-honor-and-memorial-giving.everydayhero.com/us/Gilleland-1
Dublin Police appreciate your participation in helping them raise money for their beloved brother and honoring his legacy.
Media contact:
Melanie Amato
Public Information Officer
614.410.4501 – Desk
614.318.3009 – Cell
mamato@dublin.oh.us
Newsroom: https://dublinohiousa.gov/newsroom
@DublinOhio | @DublinPolice | www.DublinOhioUSA.gov