The Dublin Police Department is releasing video of a break-in at the Baskin Robbins located at 6752 Perimeter Loop Road. The crime happened on July 16, 2017 around 3 a.m. Investigators have now pulled video from surveillance cameras and hope it will help them identify the burglar.
The video shows the man break the glass on the door. He then struggles to climb into the business, eventually falling in. The burglar got away with money from cash drawers inside the business.
Investigators hope the video and other surveillance images will help lead to an arrest. Anyone who recognizes the man in the video should call Dublin Police at 614.889.1112.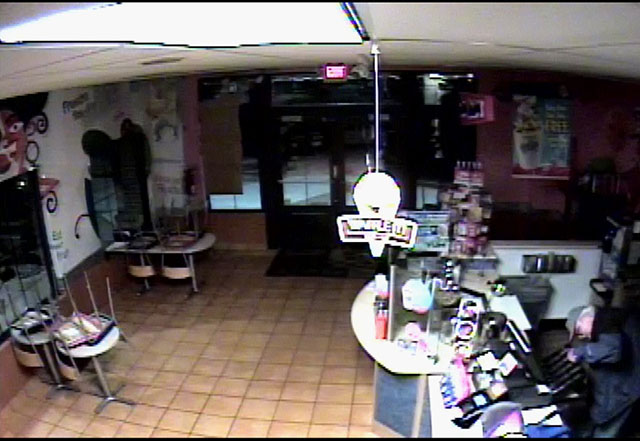 #
Media contact:
Lindsay Weisenauer
Senior Public Information Officer
614.410.4504 – Desk 614.704.9742 – Cell
lweisenauer@dublin.oh.us
Newsroom: https://dublinohiousa.gov/newsroom | @DublinOhio | @DublinPolice