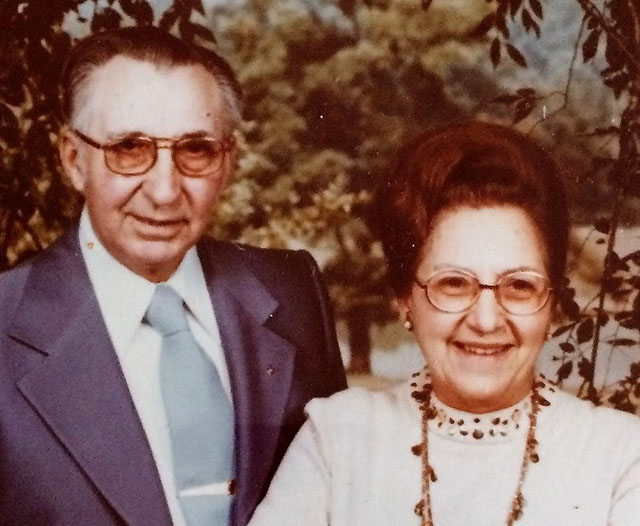 (Dublin, OH) City of Dublin officials will recognize the Thomas family for donating land for Riverside Crossing Park with a ceremony on Monday, June 26 at 4:00 p.m. The ceremony will take place at the site of the donated land, on the west side of Riverside Drive between Tuller Road and Emerald Parkway.
The land was donated in memory of John I. (1902-1981) and Berniece E. (1904-2002) Thomas. John was a lifelong resident of Dublin. In 1927 he married Berniece Moffitt, a Dublin schoolteacher for third grade and eventually junior high. They had three children: Norman, Jody and Dave.
John, along with his sons, maintained 250 acres of farmland along Tuller Road. He served as a volunteer firefighter for over 46 years, and was a deputy police officer and a Perry Township trustee. He also owned Thomas Motor Sales, selling new cars and running a repair shop.
The City of Dublin is honoring John and Berniece Thomas' legacy and generosity by dedicating a permanent plaque in their honor.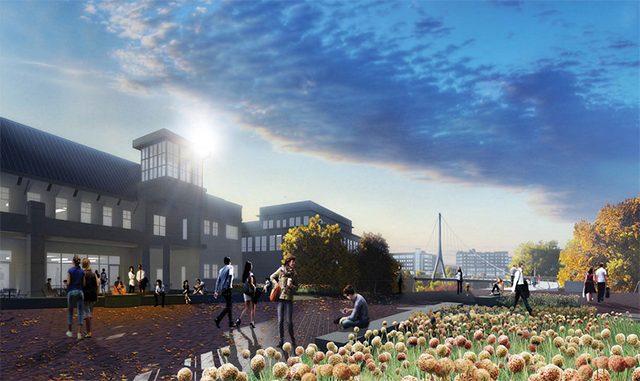 About Riverside Crossing Park
The Scioto Riverside Park Master Plan outlines a transformational vision for one of Dublin's most important civic and natural spaces, which will connect Historic Dublin and the heart of the Bridge Street District.
Riverside Crossing Park will be part of a broader system of nearby parks and local recreational systems, linking to these assets through extensive bicycle/pedestrian facilities, canoe/kayak access points, and scenic natural connections. The west side of the park is envisioned as a more naturalized area with connections to the Indian Run greenway, water access and trail systems. The east side of the park is elevated outside of the floodplain and will feature areas for public gatherings and cultural events, pavilion building, rock climbing, planting beds and scenic river overlooks.
The two sides of the park will be linked by a pedestrian-bicycle bridge, with public plazas providing access to restaurants, shops, a new library, and the broader mix of destinations east and west. For more information view the Scioto Riverside Park Master Plan at BridgeStreet.DublinOhioUSA.gov.
Media Contact:
Sarah McQuaide, Public Information Officer
614.410.4523 – Desk
614.593.9438 – Cell
smcquaide@dublin.oh.us
Newsroom: https://dublinohiousa.gov/newsroom/
Dublin family donates park land to honor parents' legacy
John and Berniece Thomas dedicated their lives to helping the Dublin community through their careers and volunteer work, and their family's generosity is helping the city complete the Riverside Crossing Park.
The Thomas family donated 1.278 acres to the project.
"I thought it would be payback for the service they had provided to Dublin," said their son, Dave Thomas, 75, of London.
Read the entire story – The Columbus Dispatch – June 23, 2017