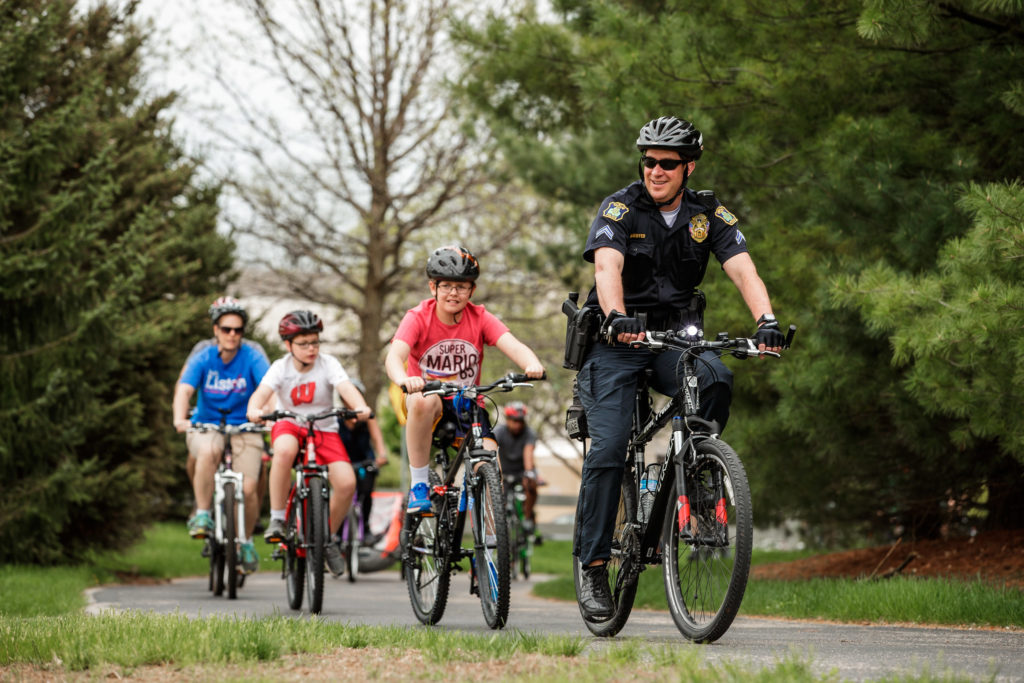 (Dublin, OH) May is National Bike Month and the City of Dublin is kicking it off with Cycle de Mayo, a celebration taking place Sunday, May 5, 1 – 3 p.m. at the Dublin Community Recreation Center.
Bike Month is an opportunity to celebrate the benefits of cycling for the environment and our personal well-being. The Cycle de Mayo event will include:
Informational tents from local organizations including REI, Yay Bikes!, Mid-Ohio Regional Planning Commission (MORPC), Gohio Commute
A bike ride led by Dublin Police and Dublin Bike Ambassadors
A bicycle donation station
Safety resources and tips
The bike ride begins at 2 p.m. following paths leading to the new parking garage in Historic Dublin, which has a bike parking area. Participants can then enjoy special deals from Historic Dublin businesses, including free ice cream from Johnson's Real Ice Cream, and free juice from Vitality Juicery (must follow and tag Vitality on Facebook/Instagram). Our CupCakery will be selling Pineapple Piñata and Lime Margarita cupcakes following the ride.
Nationwide Children's Hospital will be providing free bike helmets to kids in attendance and will also offer helmet fitting.
Franklinton Cycle Works will accept donated bicycles for their Earn-a-Bike program for the homeless and working poor, or for sale to supplement shop expenses. They also accept bike helmets, locks, lights and other bike components or accessories.
About Biking in Dublin
The League of American Bicyclists has named the City of Dublin a Bicycle Friendly Community in recognition of Dublin's commitment to bicycling through investment in promotion, educational programs, infrastructure and pro-bicycling policies.
The City of Dublin encourages biking through ongoing safety education for cyclists, motorists and pedestrians as well as 130+ miles of paths connecting parks, neighborhoods and businesses.
For resources including safety information and maps, visit: dublinohiousa.gov/bike
Media Contact:
Dale Oates, Communications & Public Information Intern
doates@dublin.oh.us
Newsroom: https://dublinohiousa.gov/newsroom/