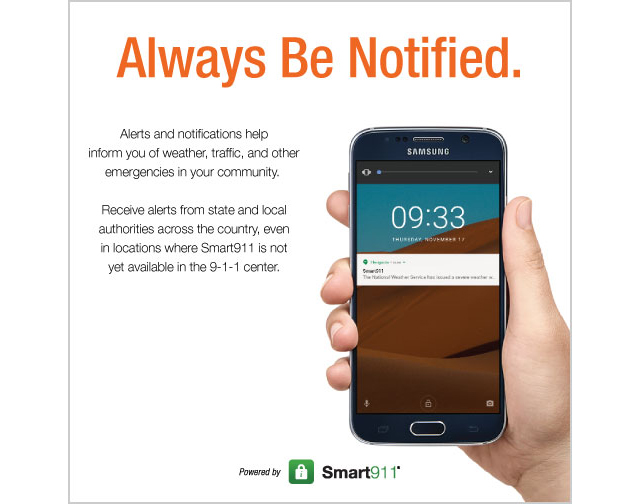 (Dublin) – The City of Dublin is transitioning to a new emergency notification system that utilizes our Smart911 technology. This is replacing the Code Red/Dublin Emergency Calling System notifications, which will be phased out.
Whether you previously signed up for Code Red or you would like to start receiving notifications from the City of Dublin, you should register with Smart911 and sign up for alerts. It is free and easy to register. Users can provide as much or as little information as they want and can determine which type of alerts to receive and by which method- text, phone call, email or all three!
The Northwest Regional Emergency Communications Center (NRECC) launched Smart911 in September 2019. The system allows residents and visitors to create a profile that provides vital information to dispatchers and first responders in the event of an emergency.
Emergency professionals encourage you to register if you live in, work in or visit Dublin. The Smart911 system and alerts are especially valuable for wireless phone users and households with residents who are elderly or have disabilities, medical conditions and pets or service animals.
In addition to registering for Dublin's Smart911, system, Dubliners are also encouraged to sign up for notifications from their respective counties:
Media contact:
Lindsay Weisenauer
Public Affairs Officer
614.704.9742 – Cell
lweisenauer@dublin.oh.us
Newsroom: https://dublinohiousa.gov/newsroom