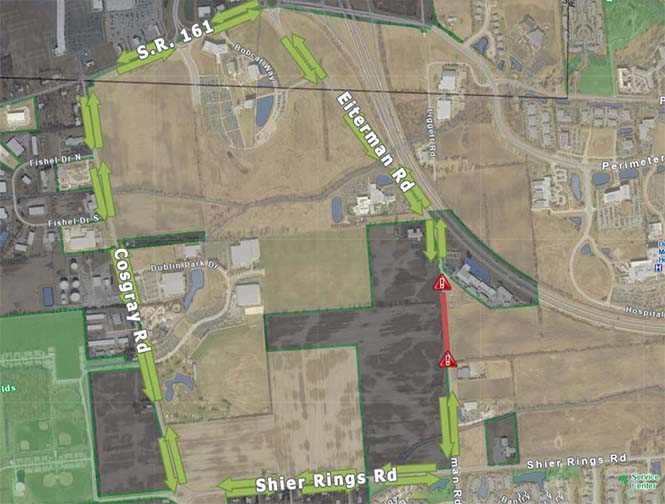 Starting Monday, Oct. 18, Eiterman Road north of Shier Rings Road will be closed between Sutphen Realty LLC and 6262 Eiterman Rd.
This work is in connection with phase 2 of the University Boulevard construction. Crews will connect Eiterman Road to the University Boulevard roundabout. Work is expected to be completed by Nov. 1, 2021. See posted detour above. We thank drivers for their patience!
If you have any questions please contact Shirley Blaine, Public Information Officer for the City of Dublin, at sblaine@dublin.oh.us or by calling 614.410.4523.