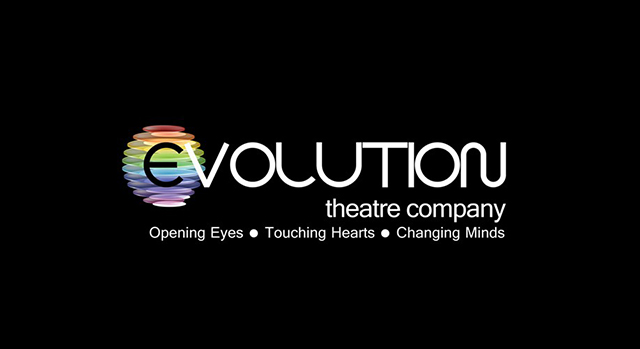 Evolution Theatre Company, the Dublin, Ohio-based professional, award-winning theatre company, is pleased to announce its 2023 season in its home at The Abbey Theater of Dublin, located at 5600 Post Rd.
Forbidden Broadway
Feb. 9 – 18
Book and Lyrics by Gerard Alessandrini
In this long-running, Off-Broadway hit musical revue, Broadway's greatest musical legends meet Broadway's greatest satirist in this hilarious, loving and endlessly entertaining tribute to some of the theatre's greatest stars and songwriters.
Preview Feb. 9
Performances Feb. 10-12 and Feb. 15-18
Straight
March 30 – April 8
Written by Scott Elmegreen and Drew Fornarola
An area premiere! Ben is a 26-year-old investment banker. Ben likes beer, sports and Emily … and Chris. Straight is a provocative new play that deals with fidelity, sexuality and identity in "post-equality" America. Funny, sad, sexy and surprising, this three-character drama takes a hard look at the moral complex of a generation that prides itself on the pretense of acceptance.
Preview March 30
Performances March 31-April 2 and April 5-8
McQueen
May 25 – June 3
Written by James Phillips
A North American premiere! A girl has watched Alexander McQueen's Mayfair house. Tonight, she climbs down from her watching tree and breaks into his house to steal a dress, to become someone special. He catches her, but instead of calling the police, they embark together on a journey through London and into his heart. A journey into the visionary imagination and dream world of Alexander McQueen, fashion's greatest contemporary artist.
Preview May 25
Performances May 26-28 and May 31-June 3
One Show Two Plays
July 20- 29
Two world premiere plays by local playwrights will be chosen to create an evening of exceptional theatre.
Preview July 20
Performances July 21-23 and July 26-29
The Inheritance
October 13 – 22
Written by Matthew Lopez
Area premiere of the 2020 Tony award winning play. Inspired by E.M. Forster's masterpiece "Howards End," The Inheritance is an epic examination of survival, healing, class divide and what it means to call a place home.
PART 1: Preview Sept. 7
Performances Sept. 8-10 and Sept. 13-16
Decades after the height of the AIDS epidemic, three generations of gay men in New York City attempt to forge a future for themselves amid a turbulent and changing America. When two strangers enter the lives of a political activist and his writer boyfriend their futures suddenly become uncertain as they begin to chart divergent paths.
PART 2: Preview Sept. 21
Performances Sept. 22-24 and Sept. 27-30
Picking up where part one ended, part two takes its characters on roller-coaster journeys of self-discovery and self-destruction. All lives intersect as they face the decision to heal or to burn.
A Real Boy
October 19 – 28
Written by Jeff Downing
Area premiere of the retelling of a classic fairy tale. When Geppetto's latest wooden creation magically comes to life, a new story begins for an unlikely father and son. From one adventure to another, Pinocchio approaches his life with a courageous spirit and innocent optimism, while Geppetto realizes that fatherhood is more than he ever imagined it to be. But when Pinocchio learns that it's not only his wooden frame that makes him different from the other boys, he must look within to discover what it truly means to be a real boy. This original theatrical event presents Pinocchio as a gay fairy tale hero and features a small ensemble bringing Pinocchio's magical world to life. A family-friendly adventure with sophisticated undertones and explores the joys and trials of parenthood and the importance of being true to yourself.
Preview Oct. 19
Performances Oct. 20-22 and Oct. 25-28
Ticket sales and season subscriptions will be available in October 2022 and posted at www.evolutiontheatre.org.
#
About Evolution Theatre Company
Evolution Theatre Company presents works with which the LGBTQQIA community can identify; works that celebrate and validate the community, its present, past and future; works that bring dignity to, and tolerance and acceptance for, the community not only in Columbus but in the country and the world. We seek to draw audience members into their own experience of theatre, one that will be entertaining, educational, and rewarding. Through the works produced, we challenge the audience to consider different points of view and alternate values to increase social consciousness and compassion. Evolution Theatre Company produces small scale, actor-centered plays depicting the comedy and tragedy of the human condition that educate, enlighten and entertain. This is accomplished by producing works of artistic and social significance with professional expertise and creative passion. In so doing we have developed an audience which supports such work and gives us opportunities to discover and develop local talent, and to establish an alternative professional theatre in Columbus, OH. Represented in each season are works by established well-known, lesser known and new emerging playwrights and composers. Evolution Theatre Inc. prohibits discrimination in employment, access, and programs based on sexual orientation, gender identity, race, sex, ethnicity, origin, disability, religious beliefs or age.
Evolution Theatre Company's Mission Statement
Evolution Theatre Company provides a supportive encouraging environment for celebrating the artistic vision of lesbian, gay, bisexual, transgender, queer, questioning, intersex and ally (LGBTQQIA) individuals, advancing the understanding of gender issues, and fostering the expression of creative performance arts by and about the LGBTQQIA community.
About Abbey Theater of Dublin
Located in the Dublin Community Recreation Center (5600 Post Rd.), the 200-seat Abbey Theater of Dublin offers a wide variety of theatrical and musical performances, movies and lectures at community prices. The intimate venue is perfect for Central Ohio-based performing arts groups to produce outstanding entertainment. Under the direction of Joe Bishara, the Abbey Theater of Dublin has become a destination for theater companies and artists to premiere diverse and inclusive productions featuring artists of all ages for patrons of all ages. Support the arts in your community.