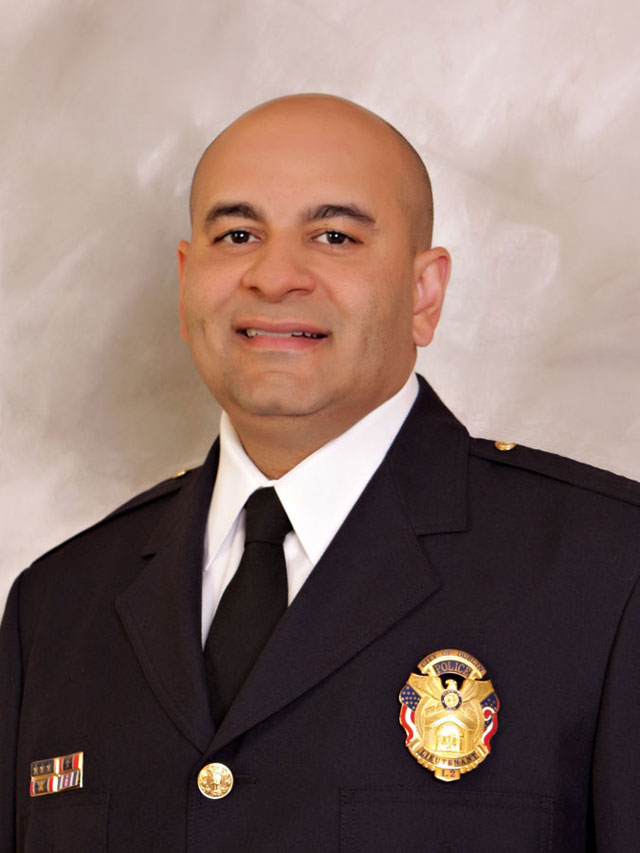 Lt. John DeJarnette
Age: 47
Hire Date: Sept. 20, 1993
Promoted to sergeant: March 7, 2000
Promoted to lieutenant: June 2010
Lt. DeJarnette is the Operations Bureau Commander
An internal investigation is being conducted by the Dublin Police Department relative to the performance of the official duties of Lt. John DeJarnette. This is NOT a criminal investigation.
The investigation allegations are as follows (various dates and times between December, 2013 and May 29, 2014):
Associate with persons of immoral or questionable character, to wit: On several know occasions associate with known convicted felons currently active in the trafficking of illegal drugs, a violation of section 26.1.1B(5) of the Dublin Division of Police General Orders, as well as a violation of General Order 1.1.2; violating the Division's core values of Professionalism and Integrity.
Dublin Police Statement
"Lt. John DeJarnette was placed on paid administrative leave Thursday, May 29, 2014, pending an internal, administrative investigation. The investigation will focus on an alleged violation of Division of Police work rules. As this is a pending personnel issue, no other details will be made available at this time." Dublin Police Chief Heinz von Eckartsberg
City of Dublin Division of Police Core Values
Integrity – We hold ourselves accountable to the highest level of honesty, truthfulness, and ethical conduct.
Respect – We will ensure that all persons are treated with equality, dignity and courtesy.
Pride – We take pride in ourselves as individuals, our Division as a team and our citizens as a Community.
Professionalism – We are committed to the highest level of professional standards through development of highly trained and motivated employees.
Media contact(s):
Jodi Andes, City of Dublin Senior Public Information Officer
614.410.4504 Desk
614.704.9742 Mobile
jandes@dublin.oh.us
Sandra Puskarcik, Dir. of Community Relations
614.206.3303 Mobile
spuskarcik@dublin.oh.us

Newsroom: https://dublinohiousa.gov/newsroom/
@DublinOhio @DublinPolice www.DublinOhioUSA.gov