The City of Dublin is proud to host the first Drive-In TEDx in Central Ohio and only the second Drive-In TEDx in the world. The event will take place on Coffman Park event lawn from 7 to 9 p.m. on Thursday, Oct. 22.
The third annual TEDxInnovationDr event's theme is "Connect and Create," which truly encompasses Dublin as a whole. The TED talks will focus on the arts, diversity, education, health and technology. All of these topics are paramount in the Dublin community. The six speakers will inspire you to reimagine your limits while making you laugh, think and feel.
Due to COVID-19 restrictions, this year's event will be held in the same format as the City of Dublin's other Drive-In Movies. Attendees will experience the event from the comfort of their car, which will be physically distanced from other vehicles. Additionally, as per TEDx guidelines, you are permitted to bring three guests per vehicle (four people total including yourself).
This event is free to attend, but advanced registration is required to maintain physical distancing between the vehicles. Visit the TEDxInnovationDr registration webpage to register. Attendees will receive a goody bag of snacks to enjoy while listening to the speakers. T-shirts will also be available for purchase and those who want one should indicate their interest on their registration.
Since 2018, it has been the vision of TEDxInnovationDr to inspire, entertain, and provide a networking forum for the public. To celebrate progress and the entrepreneurial spirit, local government officials, educators, business and community leaders, as well as students have all collaborated to bring to you the third annual TEDxInnovationDr event.
The following are the speakers and their respective TED talk topics:
Yashas Appaji
TED Talk Title: Crossing the Cultural Divide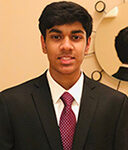 Yashas Appaji is a senior at Dublin Jerome High School. He is currently the national student youth director of PURE Youth, a nonprofit organization that works with underprivileged schools in the U.S., India, Nepal, Ethiopia and Uganda to ensure that their students receive the education they deserve. Through PURE Youth, Yashas had the opportunity to teach underprivileged students from rural high schools in India virtually. This experience has helped him gain a new perspective on culture and the cultural divide. He hopes to inspire others to explore their culture and connect with people of cultures in order to further unite as a community.
Annika Sunkara
TED Talk Title: The Overprotection Misconception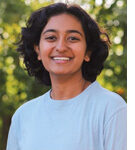 Annika Sunkara is a junior at Dublin Jerome High School. She is a varsity track and field athlete and 2020 State semifinalist and national qualifier in speech and debate. She also takes great interest in sociology and journalism. Passionate about politics and social justice, Annika champions youth civic engagement. As a competitive persuasive speaker, she has come to recognize how much power teenagers' voices hold. She believes education and open discussion should start young, so her generation's impact on the world can happen now. She hopes her talk inspires kids to believe they can make a difference regardless of their age, and encourages adults to help make that a reality.
Dhaarini Prasad Sudha
TED Talk Title: The Art of Metacognition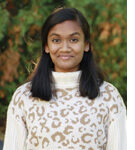 Dhaarini Prasad Sudha is a senior at Dublin Coffman High School. She is the co-president of Science Olympiad and the secretary of Student Council. She is an International Baccalaureate Diploma candidate, competitive dancer, musician, avid community service leader, and a highschool science tutor. As a passionate learner, she believes that there are better ways of learning that can help curious minds be more successful. By sharing her message, she hopes to help others adopt a flexible learning style. She wants to inspire people to increase their ability to learn efficiently, becoming lifelong learners.
Tati Demas
TED Talk Title: Identity Crisis
Tati Demas is a senior at Dublin Coffman High School. She is an artist, active drama club member, co-leader for Black Sisters United, an officer for Greek Orthodox Youth of America and an International Baccalaureate Diploma candidate. She's incredibly enthusiastic about American black history, many forms of art, plant biology, and public speaking. Her dedication to social justice issues and equality go back to her researching the nuances of different cultures and beliefs. Her talk is an exploration of the connections between identity, art, and history through her own personal experiences as a passionate black girl. She hopes to empower black people to find their own identity; she also aims to educate others on the complex impact of racism.
Dr. Bhuvana Ramaswamy
TED Talk Title: Harnessing your immune calls to fight cancer cells- A success story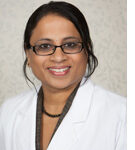 Dr. Bhuvana Ramaswamy is a breast cancer oncologist, physician-scientist and professor at the James Cancer Hospital Solove Research Institute. She leads the breast medical oncology section and is also the chair of the Clinical Scientific Review Committee for the James. She completed her medical degree at Chennai, India and obtained her membership at Royal College of Physicians at Edinburg, UK. She completed her fellowship in medical oncology at the Ohio State University and has been a faculty there since 2006. Her research interests are in drug-resistance and racial disparities in cancer outcomes. Her lab focuses on finding the molecular link between breastfeeding and risk of breast cancer. She has NCI funding supporting her work in the lab. She leads multiple clinical trials and has published widely. She was named as one the "top 27 breast medical oncologists" in the nation by Forbes in 2017 and has been named as a "top doctor" by Castle Connolly survey multiple times demonstrating her commitment to patient care. She has received the "best teacher award" in 2016 and most recently she received the mentor of the year award, exemplifying her commitment to teaching.
Ethan Briggs, MSW, LISW-S
TED Talk Title: Surviving Isolation When Isolation Is the Only Option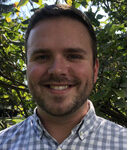 Ethan Briggs is a licensed independent social worker supervisor licensed by the state of Ohio Counselor, Social Worker, Marriage & Family Therapist Board. Ethan earned his BSW from Mount Vernon Nazarene University where he majored in social work with a minor in psychology. Ethan earned his MSW from the Ohio State University. Currently, Ethan is the school services coordinator in Olentangy Local Schools and Big Walnut Local School District with Syntero, Inc. His passion in his work includes supporting prevention and early intervention mental health efforts for children and adolescents.
The rain date for this event is Tuesday, Oct. 27.
In the spirit of ideas worth spreading, TEDx is a program of local, self-organized events that bring people together to share a TED-like experience. At a TEDx event, TED Talks video and live speakers combine to spark deep discussion and connection. These local, self-organized events are branded TEDx, where x = independently organized TED event. The TED Conference provides general guidance for the TEDx program, but individual TEDx events are self-organized.
Check out the TEDxInnovationDr website to learn more about the event.
#
Media Contact:
Shirley Blaine
Public Information Officer
614.230.4683 – Cell
614.410.4523 – Desk
sblaine@dublin.oh.us