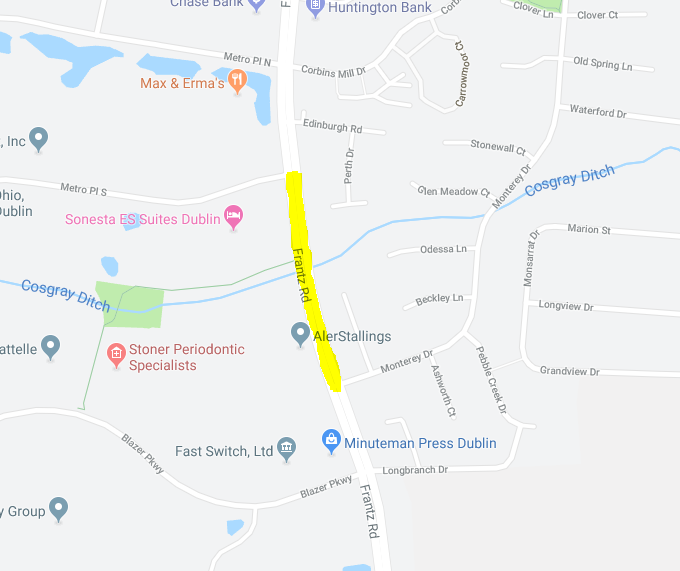 Drivers should be prepared for another traffic pattern change on Frantz Road beginning Monday, October 14. All traffic will be shifted to the northbound lanes (the east side of Frantz Road) between Metro Pl South and Monterey Drive. The southbound lanes will be closed. Two-way traffic will be maintained in the northbound lanes with one lane in each direction. This pattern is expected to remain in effect for approximately six weeks.
All traffic has been shifted to the southbound lanes since early September. We thank drivers for their patience.
Crews are installing a new concrete box culvert at Cosgray Creek. The majority of work is expected to be complete by the end of November, with finishing work taking place in spring 2020.
#
Media contact:
Lindsay Weisenauer
Public Affairs Officer
Cell 614.704.9742 – Desk 614.410.4504
lweisenauer@dublin.oh.us
Newsroom: https://dublinohiousa.gov/newsroom