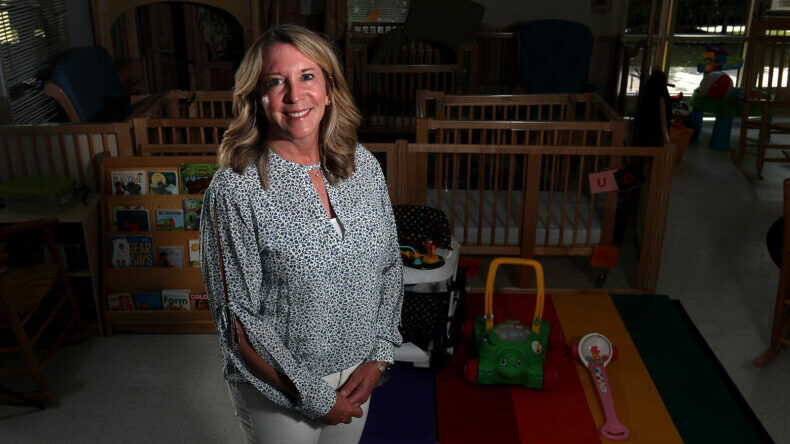 The City of Dublin will celebrate Independence Day on Saturday, July 3.  Longstanding Dublin resident and volunteer Kathy Jackson will preside over the Independence Day Celebration.
Kathy, and her husband Steve, have lived in Dublin for 33 years. They have four daughters Megan, Kayla, Anna and Molly who all attended Dublin City Schools, and continue to work and live in Dublin.
Kathy received six nominations for her tireless work benefitting Dublin City School students as a PTO Leader for many years, numerous service projects, Café Thrift support and Challenge Day at Dublin Scioto High School. Across Central Ohio, she developed a local "I Support the Girls" program and established the Reeb Avenue Closet providing affordable clothing to those who otherwise could not afford to purchase clothing. Kathy continuously supports the St. Stephens Community House, Holy Family Soup Kitchen, Open Shelter, South Side Learning Center, Help My Neighbor Food Bank, YMCA and YWCA of Central Ohio and the City of Columbus Moms2B Program.
"She brings basic human kindness to everyone," shared Kathy Harter in her nomination.
"Kathy Jackson is the consummate servant leader," wrote Rev. Steve Norden in his nomination.
"Kathy's garage and basement are usually filled to the brim with the items that she has collected to donate across the community," mentioned Susan Clark in her nomination.
The Grand Marshal honor is bestowed annually upon an individual or couple who has made a significant contribution to the City of Dublin through volunteer/professional efforts and who has demonstrated patriotism through the development of community and/or community values. Kathy's selection was made by a committee consisting of past Grand Marshals, Mayor Chris Amorose Groomes and City Manager Dana McDaniel.
#
Media Contact:
Shirley Blaine
Public Information Officer
614.230.4683 – Cell
614.410.4523 – Desk
sblaine@dublin.oh.us
Newsroom: https://dublinohiousa.gov/newsroom/