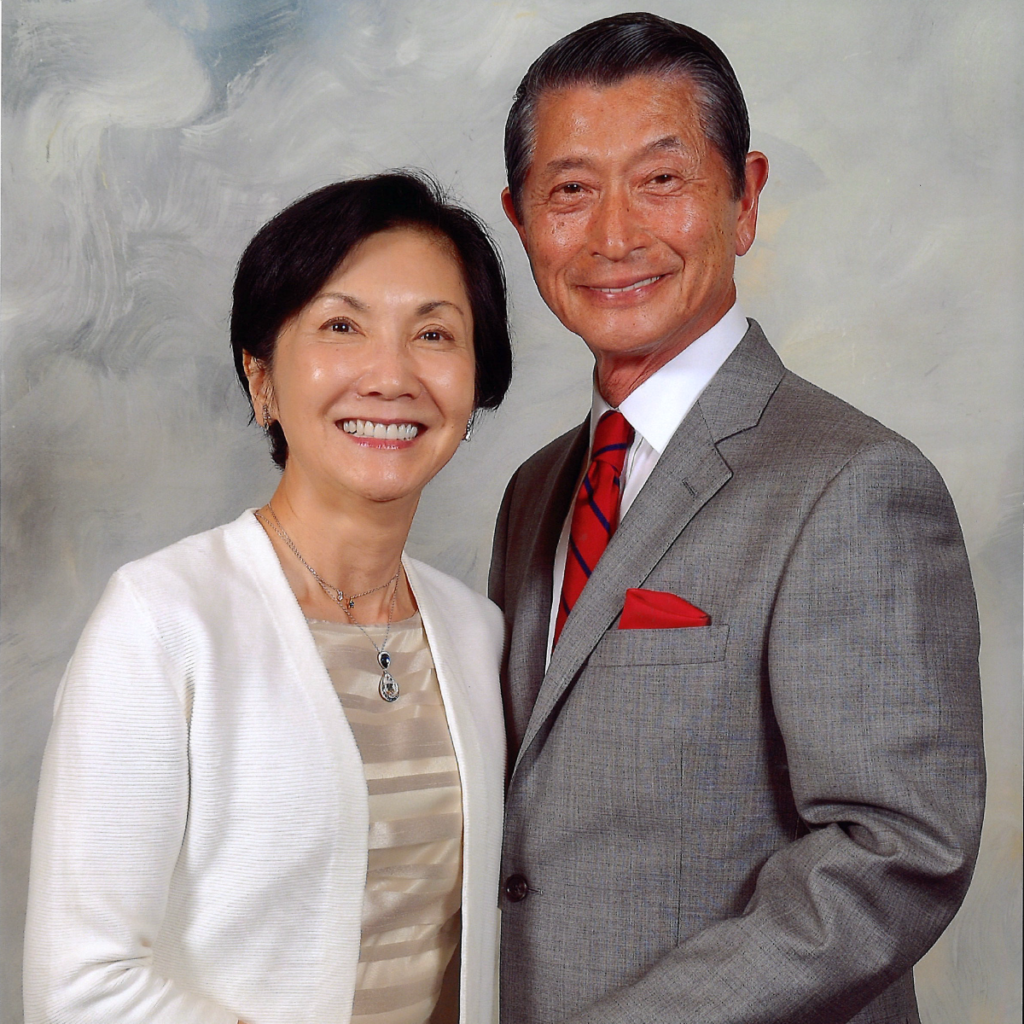 The City of Dublin is pleased to announce the selection of Keiko and Yoshihiro (Yoshi) Hidaka as the 2022 Grand Leprechauns. Former City of Dublin Grand Leprechauns, Council Member Chris Amorose Groomes, and City Manager Dana McDaniel, selected the couple in recognition of their generosity and continuous efforts supporting numerous Dublin-based events and organizations over the years. In this role, the Hidakas will lead the City of Dublin's St. Patrick's Day Parade on Saturday, March 12, 2022.
Hidaka USA is a sheet metal fabrication company, located in Dublin, Ohio, supplying mass production products to the automotive and railcar industry. Mr. Hidaka continues to serve on the Japanese American Society of Central Ohio (JASCO) Board assisting the community, Central Ohio businesses and the City of Dublin in cultural and business engagement in the Japanese community here and in Japan. Mr. Hidaka serves on the Dublin Chamber of Commerce Board and the Dublin Methodist Hospital Foundation Board. In 2014, Mr. Hidaka was named Dublin's Businessperson of the Year.
Mrs. Hidaka has served on the Dublin Arts Council Board and is a member of SAYU, a group of women who volunteer and demonstrate traditional Japanese tea ceremonies to local schools and universities in Central Ohio. The Hidakas have generously given of their time, energy and philanthropy by sponsoring Japanese artwork and artists to further share and promote the Japanese culture. The Hidakas were instrumental in fundraising for the construction of the Dublin branch of the Columbus Metropolitan Library in 2019.
Yoshi and Keiko are proud corporate citizens who believe in giving back to the community. Taking advantage of the over 120 cherry blossom trees located on the Hidaka USA property, they host an annual spring event akin to the Japanese tradition Hanami. Guests gather to eat and enjoy the blossoming trees that represent rebirth and new beginnings. The spirit of new beginnings underscores the company's philosophy of treating each project with renewed vigor.
The Hidakas reacted to the selection by stating, "We are very honored to serve as the Grand Leprechauns for 2022."
For more information on the 2022 St. Patrick's Day Parade and a complete schedule, visit DublinOhioUSA.gov.
The City of Dublin will celebrate St. Patrick's Day with the Greenest, Grandest Parade on Saturday, March 12, 2022. Dublin's Irish attitude will be on display, as more than 100 participants travel from Metro Place through Historic Dublin. After the parade, enjoy Irish entertainment at Dublin's restaurants and pubs.
#
Media Contact:
Shirley Blaine
Public Information Officer
614.230.4683 – Cell
614.410.4523 – Desk
sblaine@dublin.oh.us