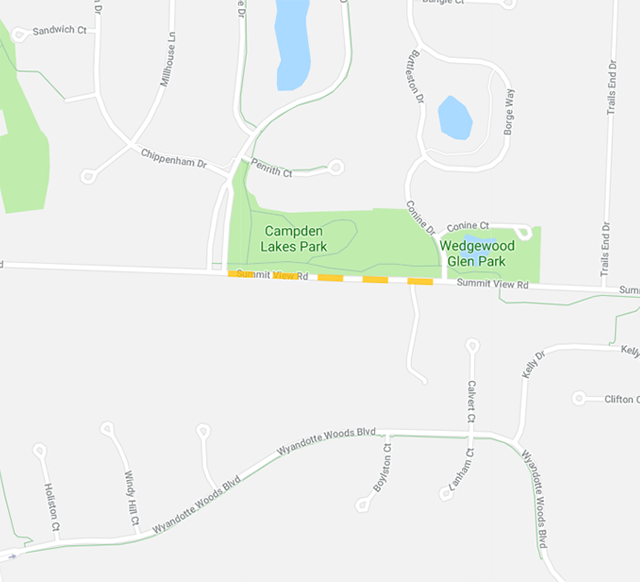 The week of October 22, 2018, guardrail work is expected to take place along Summit View Road. Drivers should expect intermittent lane restrictions on Summit View Road 9 a.m. – 4 p.m. Flaggers will maintain one lane, two-way traffic.
Guardrail work will take place in these additional locations over the next few months:
Muirfield Drive north of Post Road
Memorial Drive east of Muirfield Drive
Reserve Drive
Maintaining guardrails is an important safety priority for the City of Dublin. The 2018 guardrail replacement and maintenance program involves improvements in various locations around Dublin. These improvements are expected to be complete by October 31, 2018.
###
Media contact:
Lindsay Weisenauer
Public Affairs Officer
614.410.4504 – Desk
614.704.9742 – Cell
lweisenauer@dublin.oh.us
Newsroom: https://dublinohiousa.gov/newsroom
@DublinOhio | @DublinPolice | www.DublinOhioUSA.gov