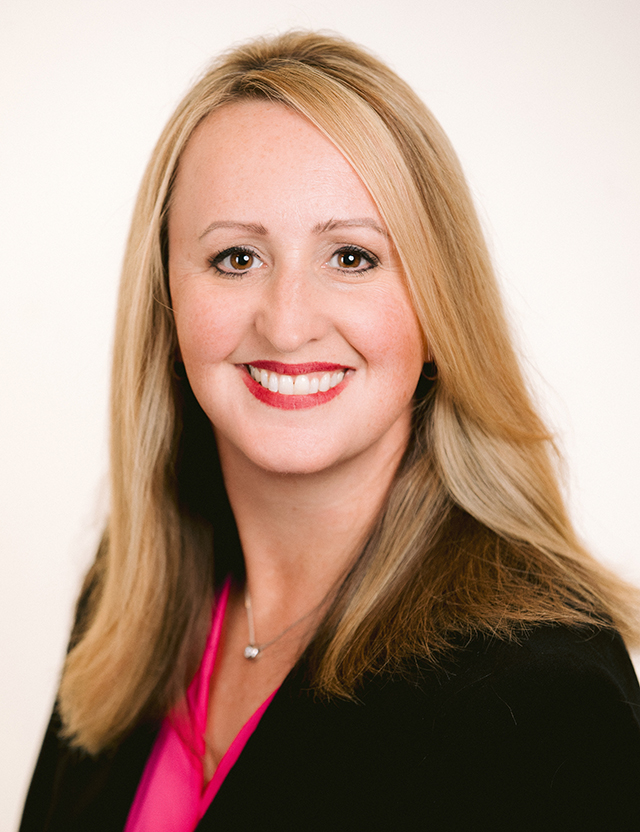 (Dublin, OH) – Dublin City Council has identified Megan O'Callaghan as its choice for Dublin's next City Manager. O'Callaghan emerged as the top candidate after an extensive recruitment process. On August 2, 2022, Council held a special meeting and unanimously voted to begin negotiations with O'Callaghan. Council also directed the City Administration to prepare legislation for the August 22 Council meeting to officially name O'Callaghan as Dublin's sixth City Manager.
City Council conducted a national search with executive search firm Affion Public and recently interviewed O'Callaghan and two other candidates.
"Council's goal through this process was to ensure that Dublin's next City Manager is an outstanding, skilled leader who is in touch with the needs and aspirations of our diverse resident and business community, and committed to continuing our strong tradition of collaboration, engagement, and partnership," says Vice Mayor Cathy De Rosa, chair of Dublin's Administrative Committee. "Council's national search, which involved gathering input from Dublin City staff, residents and community and business leaders, confirmed that O'Callaghan is the clear choice to be our next City Manager."
City Council began the search process earlier this year in preparation for the departure of current City Manager Dana McDaniel, who announced his intention to retire after more than three decades of public service with the City of Dublin. Previous City Managers include Tim Hansley 1987 – 2001; Jane Brautigam 2002-2008; Terry Foegler 2009 –2010, Marsha Grigsby 2010 – 2015 and McDaniel 2015 – present.
"Dublin has a long history of visionary leadership, and City Council is confident in O'Callaghan's ability to execute its recently adopted strategic framework, which outlines Dublin's vision to be the most sustainable, connected and resilient global city of choice," says Mayor Jane Fox.
O'Callaghan's salary and compensation package are under negotiation. Her first day is anticipated to be announced at the August 22 meeting.
About Megan O'Callaghan
Megan O'Callaghan has been serving the City of Dublin since 2014, when she was hired as the City's Public Service Director. She is currently the Deputy City Manager/Chief Finance and Development Officer, a position she has held since February 2021. She formulates and executes strategic plans in areas including Finance, Economic Development, Planning, and Transportation & Mobility, a new division she created in 2020 to advance the City's Connected Dublin initiatives and align them with the transportation management strategies.
Prior to her promotion, she served as the City's Deputy City Manager/Chief Operating Officer and Director of Public Works. During her time in those roles, she oversaw many City departments and divisions including Engineering, Street & Utilities Operations, Fleet & Facilities Management, Parks and Recreation, and Asset Management. O'Callaghan was responsible for planning and executing the City's Capital Improvements Program, which included many highlights such as her passionate involvement, oversight and project management of the Dublin Link pedestrian and bicycle bridge over the Scioto River.
Prior to the City of Dublin, O'Callaghan worked at the City of Columbus and Ohio Department of Transportation (ODOT). She is a graduate of The Ohio State University, where she earned her Bachelor of Science in Civil Engineering degree. She attended Capital University Law School, where she earned her juris doctorate and graduated magna cum laude.
In the community, O'Callaghan fosters rich professional relationships with many City of Dublin partners including Franklin, Union and Delaware Counties, ODOT and the City of Columbus. She is Vice President of the Northwest 33 Council of Governments, a member of the Mid-Ohio Regional Planning Commission (MORPC) and serves on the Dublin Chamber of Commerce Board of Trustees and the Dublin City Schools Business Advisory Council.
###
Interviews available with:
City Council Administrative Chair/Vice Mayor Cathy De Rosa
Mayor Jane Fox
*Interviews with O'Callaghan will be arranged after the contract is executed.
Please contact Lindsay Weisenauer to arrange.
Media contact:
Lindsay Weisenauer
Director of Communications & Public Information
614.410.4504 – Desk
614.704.9742 – Cell
lweisenauer@dublin.oh.us
newsroom: https://dublinohiousa.gov/newsroom/
### 
About the City of Dublin, Ohio, USA
Dublin is a city of nearly 50,000 residents located just northwest of Columbus, Ohio. It offers residents and corporate citizens responsive services, attractive housing options, superior public education, direct regional highway access, abundant park space, thoughtful and strategic planning, innovative ideas and technology and a dynamic community life. Dublin is ranked the number one small city in Ohio and is consistently named one of the safest cities in the nation. It is home to more than 20 corporate headquarters, an entrepreneurial center, 4,300+ businesses, world-class events and the urban, walkable Bridge Street District. For more information, visit DublinOhioUSA.gov or call 614.410.4400.