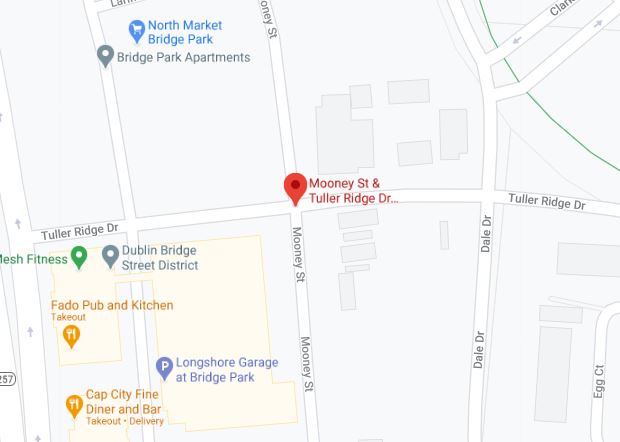 Beginning Wednesday, April 21, there will be lane restrictions at the intersection of Tuller Ridge Drive and Mooney Street due to utility work. There will also be lane restrictions near the intersection.
Crews will be repairing the Dublink conduit. This will require crews to work in the middle of the roadway. Flaggers will maintain two way traffic at all times, but delays are expected. Drivers may want to avoid the intersection.
This work is expected to take several days, and the schedule is subject to change. We thank drivers for their patience!
#
Media contact:
Lindsay Weisenauer
Public Affairs Officer
614.410.4504 – Desk 614.704.9742 – Cell
lweisenauer@dublin.oh.us
Newsroom: https://dublinohiousa.gov/newsroom | @DublinOhio | @DublinPolice