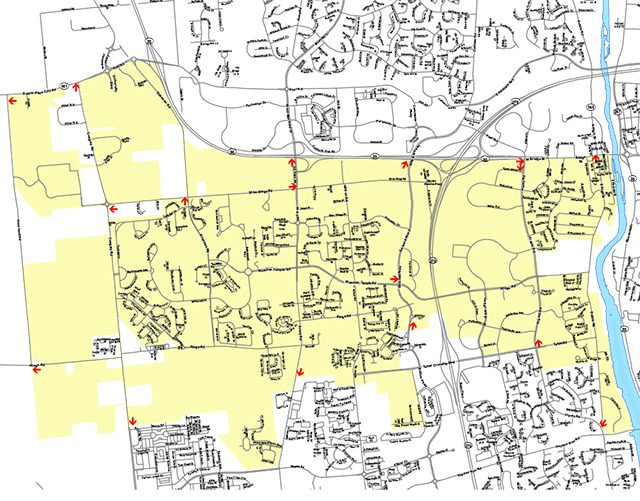 Dublin, OH – Franklin County Public Health will be spraying for mosquitoes Tuesday, September 3, in the Dublin south zone and parts of Washington Township due to a high number of nuisance mosquitoes. Please see the map for reference.
FCPH regularly traps and tests mosquitoes throughout the City. It is part of an Integrated Mosquito Control and Management Program aimed at disease prevention.
According to our mosquito management contract, FCPH will spray to reduce the number of adult mosquitoes when a trap catches 50 or more mosquitoes in a particular zone. 85 mosquitoes were trapped in the south zone this week.
The spray on September 3, is scheduled to start at 8:30 p.m. (weather permitting). It will take a few hours to spray the entire area. Darree Fields will be sprayed after 10:30 p.m. due to evening activities.
This spray event is to reduce the number of nuisance/floodwater mosquitoes. These are not the same mosquitos that carry West Nile Virus.
Spraying is typically only performed in Dublin when WNV or extremely high levels of mosquitoes are found in a particular area. Visit our mosquito management webpage for more information on our Mosquito Management program, how you can help reduce mosquitoes and to sign up for FCPH's Do Not Spray list – https://dublinohiousa.gov/services/mosquito-program/.
Please visit www.myfcph.org or call 614.525.BITE (2483) to report problem areas in your neighborhood.