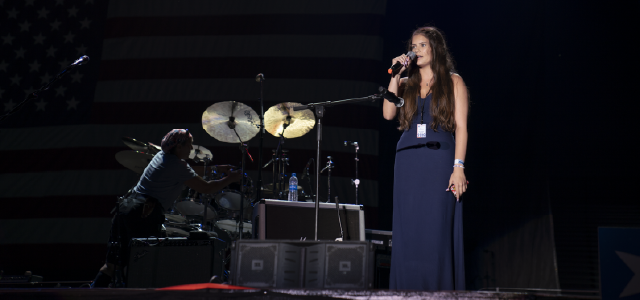 (Dublin, Ohio) – The City of Dublin will celebrate Independence Day on Saturday, July 3. The City plans to host a fireworks display and two physically distanced concerts in Coffman Park and at Coffman High School grounds.
At this time, the City of Dublin is looking for talented members of the class of 2021 to perform the National Anthem during the City of Dublin's Independence Day Celebration at Dublin Coffman High School and at Coffman Park. Candidates may be soloists or small groups and must be graduating seniors who live in Dublin or attend a Dublin City Schools high school. Two acts will be selected.
If interested, please submit your application online.
The application deadline is Friday, May 21, 2021 at 5 p.m.
Additional information about the City of Dublin's Independence Day Celebration will be made available online closer to the event date.
For more information about the summer events in the City of Dublin please visit DublinOhioUSA.gov/events and follow the City of Dublin on Facebook, Twitter, Instagram, LinkedIn and Nextdoor.
#
Media Contact:
Shirley Blaine
Public Information Officer
614.230.4683 – Cell
614.410.4523 – Desk
sblaine@dublin.oh.us
Newsroom: https://dublinohiousa.gov/newsroom/