The new section of John Shields Parkway is now open between Dale Drive and Village Parkway. With this half mile long addition, the roadway now stretches from Riverside Drive to Village Parkway.
It includes the same brick sidewalks, granite curbs, street lighting and landscaping featured on the first phase of John Shields Parkway, which opened between Riverside Drive and Dale Drive in Fall 2016.
The parking spaces are still in progress and expected to open by May 31, 2017.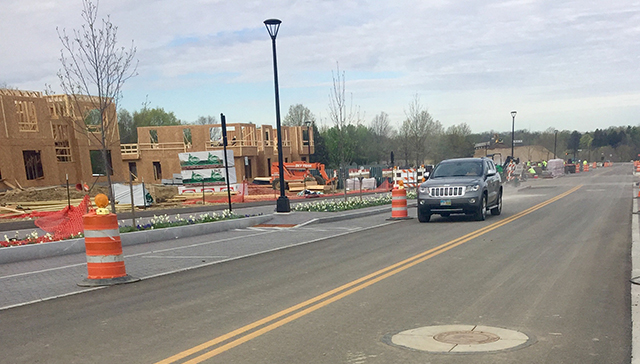 #
Media contact:
Lindsay Weisenauer
Senior Public Information Officer
Cell 614.410.4504 – Desk 614.704.9742
lweisenauer@dublin.oh.us
Newsroom: https://dublinohiousa.gov/newsroom