News Facts:
Page and Cheryl Vornbrock were selected by a group of their peers as Grand Marshals of the 2015 City of Dublin Independence Celebration.
Page has been involved in the Dublin community for 36 years. He serves on the Development Board of Dublin Methodist Hospital and the Business Advisory Council for Dublin City Schools.
In the past, Page served as President and Board Member of the Dublin Chamber of Commerce and the Dublin Foundation. He was a former board member of the Dublin AM Rotary Charitable Foundation and is presently active in the Dublin AM Rotary and The Miracle League, to name a few. His newest volunteer effort is to become more active in Project Search, a partnership between Dublin Schools, Tolles Technical School and local businesses to provide internships for special need students.
Cheryl spent the last twenty years of her teaching career as an English teacher at Dublin Coffman High School. She has been involved in fundraising for the Dublin Foundation, serving on the Emerald Ball Committee for several years and as co-chair in 1990. She has been a member of both the Dublin Arts Council and has served as volunteer of the Dublin Irish Festival. After retiring from teaching in 2003, she joined The Childhood League and volunteered at their Early Learning Center.
The Vornbrocks are active members of New Hope Church where Cheryl has served as both a deacon and an elder. In addition, Page is a founding member of the New Hope Endowment Fund and now serves on the board.
In their support of the Vornbrocks, former Grand Marshals, Greg and Margaret Butler said Page and Cheryl have been paying it forward for more than three decades, doing whatever is needed to ensure the success of numerous worthwhile organizations and community causes.
The Vornbrocks have two daughters, Kelley (Sam) and Kristin (Jeromy) and have three grandchildren; Beau, Macy and Ryan.
The Grand Marshal honor is bestowed annually upon an individual or couple who has made a significant contribution to the City of Dublin through volunteer/professional efforts and who has demonstrated patriotism through the development of community and/or community values. The Vornbrocks were selected by a committee consisting of past Grand Marshals, Vice Mayor Rick Gerber and City Manager, Dana McDaniel.
The 2015 Independence Day Celebration theme is "Rockin' All Over the World". The 29th Annual Sherm Sheldon Fishing Derby kicks off the daylong celebration at 8 a.m., followed by the annual parade at 11 a.m., and the Skyhoundz Hyperflite Canine Frisbee Disc Championship at 5 p.m. The Celebration at the stadium begins at 4:30 p.m., followed by an impressive display of fireworks and the Grand Finale at 9:50 p.m.
For questions, contact City of Dublin Events Administration at 614.410.4545 or by emailing events@dublin.oh.us.
Quote
Page and Cheryl Vornbrock, 2015 Grand Marshals
"Our greatest joy has always been spending time with family and friends in the Dublin community for more than 30 years. We are truly honored and excited to be this year's Grand Marshals of Dublin's Fourth of July Parade and Evening Celebration."
Get Involved!
Become a Sponsor or Patriotic Table Partner! Contact Mary Jo DiSalvo at mdisalvo@dublin.oh.us to learn more!
Become a Volunteer! The Independence Day Celebration wouldn't be possible without a team of dedicated volunteers.
Apply for Media Credentials to the 2015 Independence Day Celebration today!
Event Sponsors:
Sunrise Senior Living, Premier Allergy, Dublin Methodist Hospital, Tim Hortons, Dr. Pepper/Snapple Group, O'Neil Tents and Party Supplies and Live Technologies.
Multimedia:
Become a fan of the City of Dublin on Facebook to stay up to date on the latest news and giveaways!
Join the conversation by following the City of Dublin on Twitter @dublinohio
Follow the City of Dublin on Instagram at @dublinohio and share your favorite photos of the event.
Referenced Links: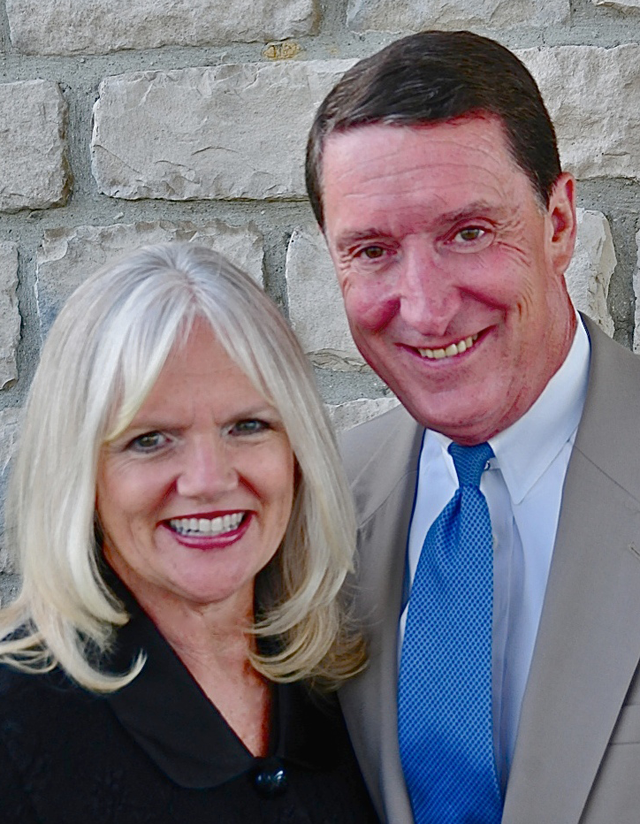 Photo Caption: Page and Cheryl Vornbrock will serve as the 2015 Grand Marshals of Dublin's Independence Celebration on Saturday, July 4.
###
Contact Information:
Mary Jo DiSalvo
Event Manager
mdisalvo@dublin.oh.us
Phone: 614.410.4503
Sara O'Malley
Event Assistant
somalley@dublin.oh.us
Phone: 614.410.4518