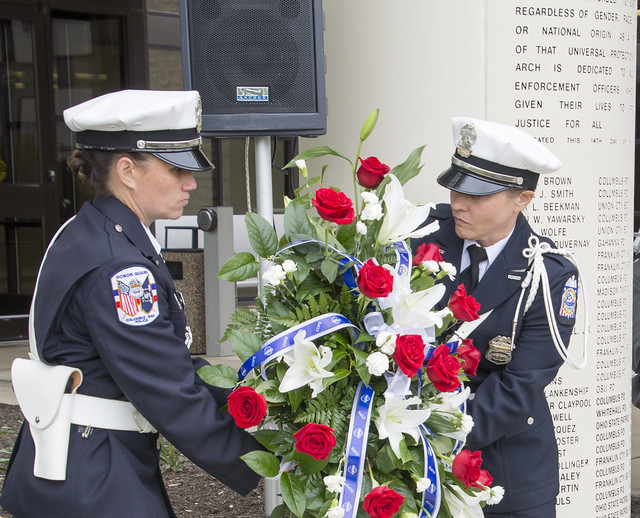 The Dublin Police Department will host their annual Police Memorial Service on Friday, May 10, at 1 p.m., at the Dublin Justice Center, 6565 Commerce Parkway.
The event will honor officers from Franklin, Delaware and Union counties who have been killed in the line of duty.
The guest speaker for this year's event will be Angie McDowell. Angie's husband, Terry McDowell, was a Whitehall Police Officer who was killed in the line of duty on August 24, 2001.
In the event of inclement weather, the event will be moved inside the Justice Center.
Dublin's event kicks off National Police Week which is Sunday, May 12 through Saturday, May 18.
The Light Ohio Blue campaign also coincides with activities associated with Police Week. This year's dates are Wednesday, May 8, to Thursday, May 16.
Businesses and Dublin City residents are encouraged to show their support for law enforcement officers who have died in the line of duty and those currently serving. More information on that campaign is available on our website at https://dublinohiousa.gov/newsroom/dublin-participating-in-light-ohio-blue-campaign/.
###
Media Contact:
Melanie Amato, Public Information Officer
614.410.4501 – Desk
614.318.3009 – Cell
mamato@dublin.oh.us
Newsroom: https://dublinohiousa.gov/newsroom/