Between August 9 and September 13, 2016, the Dublin Police Department has received more than fifty (50) calls for service about thefts or attempted thefts from vehicles.
The majority have been instances in which an unknown suspect(s) has entered an unlocked vehicle and rummaged around it. In many cases, nothing was taken or minor items such as loose change or sunglasses were taken. In other cases, items of value (i.e. iPad, laptop, tools, cell phone, GPS, etc.) were stolen from a vehicle. The majority of these cases have occurred in residential neighborhoods.
The Dublin Police Department encourages residents to remove all valuables from their vehicles and lock their vehicle doors. Only by working together will we continue to make Dublin a safe place to live, work and visit.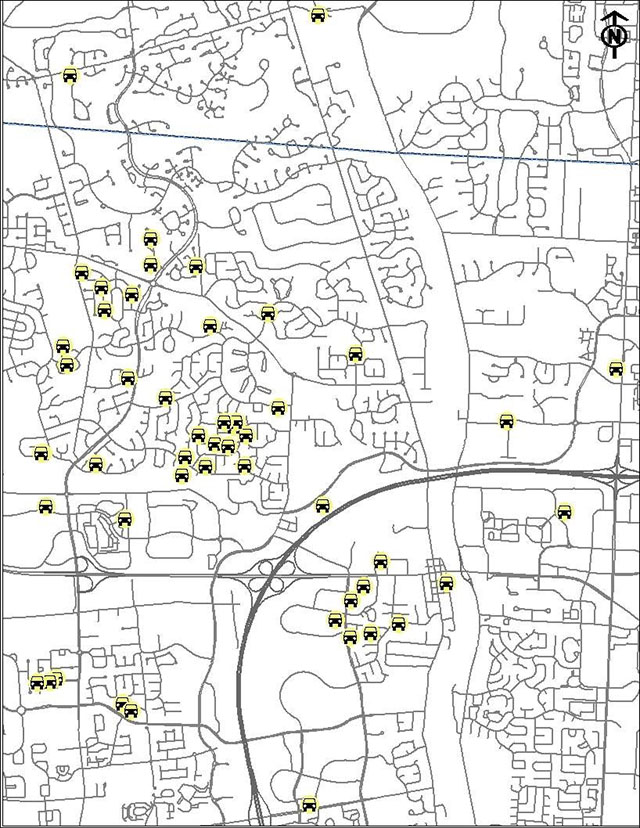 Contact:
Lindsay Weisenauer
Senior Public Information Officer
614.704.9742 – Cell
lweisenauer@dublin.oh.us
Newsroom: dublinohiousa.gov/newsroom