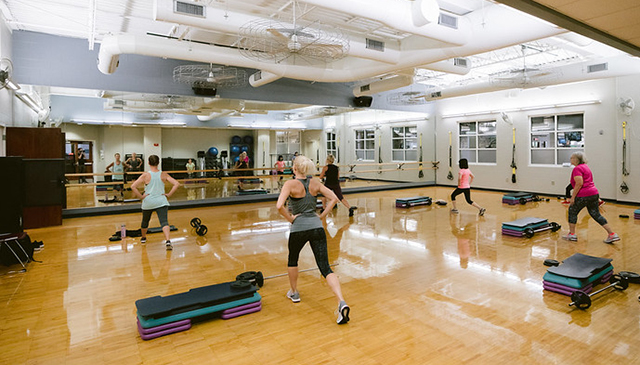 At this time, Franklin County's COVID-19 community level is medium risk per the CDC. That means:
If you are at high risk for severe illness, talk to your healthcare provider about whether you need to wear a mask and take other precautions
Stay up to date with COVID-19 vaccines and boosters
Get tested if you have symptoms
Current COVID-19 Safety Recommendations and Procedures:
Masks are optional at the Dublin Community Recreation Center.
Please get vaccinated for COVID-19 and stay current with COVID-19 vaccine boosters, if you are eligible and able, in order to contribute to community immunity and help end the COVID-19 pandemic.
Signage will be posted as a reminder. As we have done throughout the pandemic, we will continue to prioritize your quality of life by providing a clean and safe environment.
Continue using good hand hygiene by either washing with soap and water or using hand sanitizer.
Time blocks to use the DCRC are not in effect at this time.
Temperature checks to use the DCRC are not in effect at this time. However, we strongly encourage all members and guests to conduct a self-assessment of their health and not visit the facility if they are feeling unwell.
Land/Water group fitness classes will continue to operate as drop-in classes, with the exception of Spinning®, in which registration is required. Passholders or guests will be able to drop in for classes until class capacity is reached.
Full locker room amenities, including all showers, are available.
Gymnasium equipment is available and full court play is allowed.
Abbey Theater indoor, in-person events are held at 65% occupancy.
The Senior Lounge remains open. More specific details will be communicated to DCSC members.
The Teen Lounge is open with a pass system in place. Any teen, ages 13-18 may use the space during operating hours, but everyone will be required to scan a membership card in and out. Membership IDs can be picked up at the DCRC front desk and are available at no cost.
Individual use of spray bottles and towels for use on the fitness floor is strongly encouraged.
Maintaining our cleaning protocols in each area to continue providing a clean and safe environment.
Our staff would like to thank you for doing your part to help keep our community healthy and safe.
Learn more about ways to protect yourself from COVID-19 and testing locations in Dublin, how to recycle your face masks, testing locations in Dublin and more.