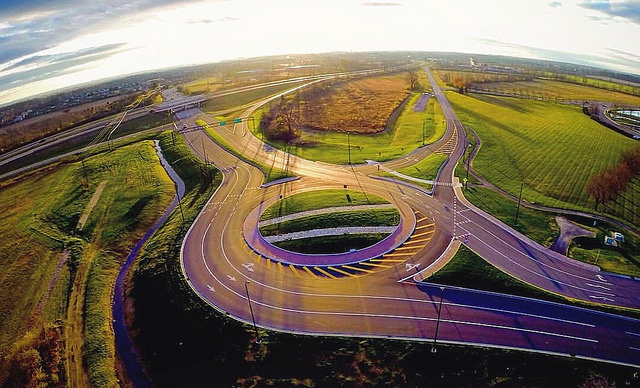 As Dublin marks the opening of its 21st roundabout at state Route 161-Riverside Drive, it is a good time to take a look at whether Dublin's other roundabouts are meeting our expectations for improved safety.
The news is very good.
Dublin began its roundabout program in 2003 after a tragic crash at the Brand Road-Muirfield Drive intersection that claimed a young child's life.
Although the intersection was already slated for improvements, the tragedy fast-tracked the project and construction was completed in 2004.
Our city was looking for better ways to improve safety and traffic flow throughout Dublin, and our research indicated installing roundabouts would be the best solution. Twelve years later, we have the numbers to prove it.
At the top three most heavily-used roundabouts (Avery-Muirfield Drive/Post Road, Muirfield Drive/Brand Road and Emerald Parkway/Glendon Court), we have seen a 34 percent decrease in the overall crash rate and a 61-percent decrease in the severity of collisions since they were installed.
Those great numbers are in line with what the Federal Highway Administration is seeing nationally with roundabouts: a more than 90 percent reduction in fatalities and 35 percent reduction in all crashes.
You might ask why roundabouts have such a great safety record.
A traditional four-way intersection has 32 potential ways vehicles can collide. These are called conflict points.
A roundabout has just eight conflict points. That immediately cuts the chance of a crash by 75 percent.
Read City Engineer Paul Hammersmith's full column in the Dublin Villager.