Butter tubs, yogurt containers now accepted in Rumpke's recycling program
COLUMBUS, OH – January 11, 2021 – Rumpke Waste & Recycling customers can now fill their recycling carts with even more material.
Starting this month, customers can toss yogurt containers, fruit cups, butter tubs, sour cream tubs, cottage cheese tubs and whipped topping tubs in recycling carts with other acceptable items.
"As a leader in recycling, Rumpke recycles more than one billion pounds of material annually," said Steve Sargent, Rumpke's Director of Recycling. "There has been a lot of recent innovations in plastic recycling that are allowing for this expansion of our acceptable items list."
Like with other items accepted in Rumpke's recycling programs, Rumpke has secured long-term contracts with stable, regional end users for this material that will convert the material into new plastic containers. Currently, 95% of Rumpke's collected recyclables go to domestic end users, with the vast majority destined for end users in Ohio and the Midwest.
Rumpke customers can recycle the following items:
Plastic bottles, jugs and tubs (butter, sour cream, cottage cheese tubs as well as yogurt and fruit and yogurt cups)
Cartons
Glass bottles and jars (any color)
Aluminum and steel cans
Paper, paper board (cereal boxes, 12-pack containers, mail, etc.) and cardboard
All items should be clean, empty and placed in recycling containers loose to ensure they can be properly sorted and recycled. For more information on recycling, visit www.rumpke.com.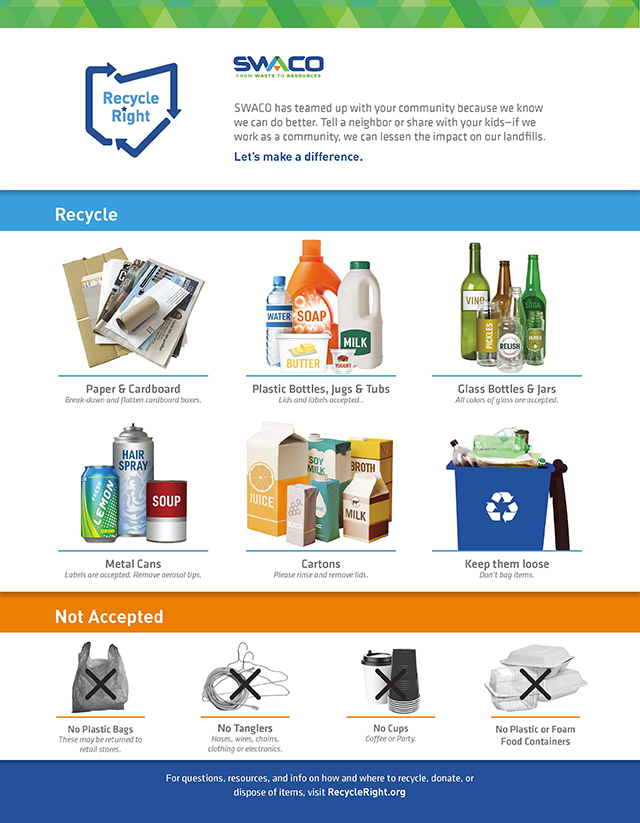 About Rumpke: Rumpke Waste & Recycling has been committed to keeping neighborhoods and businesses clean and green since 1932 by providing environmentally friendly waste disposal solutions. Rumpke is one of the nation's largest privately owned residential and commercial waste and recycling firms, providing service to areas of Ohio, Kentucky, Indiana and West Virginia. With 11 recycling facilities, including major material recovery facilities in Cincinnati and Columbus, as well as a one-of-a-kind glass processing facility in Dayton, Ohio, Rumpke is widely regarded as a regional recycling leader. Please visit www.rumpke.com for more information.
###