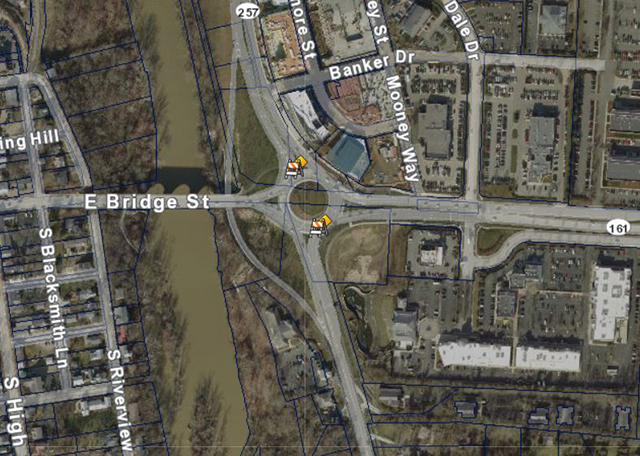 Due to emergency sewer repairs, there will be intermittent lane closures in and near the S.R. 161/ Riverside Drive roundabout for several weeks through the end of 2017. These restrictions will be intermittent between the hours of 7 a.m. and 3 p.m. Crews will work to maintain traffic when possible, but there will be times when thru traffic is not permitted. Law enforcement officers will be on site directing traffic.
As part of these ongoing repairs, the inside northbound lane is scheduled to be closed on Thursday, December 7 from 11 a.m. to 3 p.m.
Delays are expected during these work hours. Drivers may want to avoid the S.R. 161/ Riverside Drive intersection altogether during these times. We apologize for this unforeseen inconvenience.
###
Media contact:
Lindsay Weisenauer
Senior Public Information Officer
614.410.4504 – Desk
614.704.9742 – Cell
lweisenauer@dublin.oh.us
Newsroom: https://dublinohiousa.gov/newsroom
@DublinOhio | @DublinPolice | www.DublinOhioUSA.gov