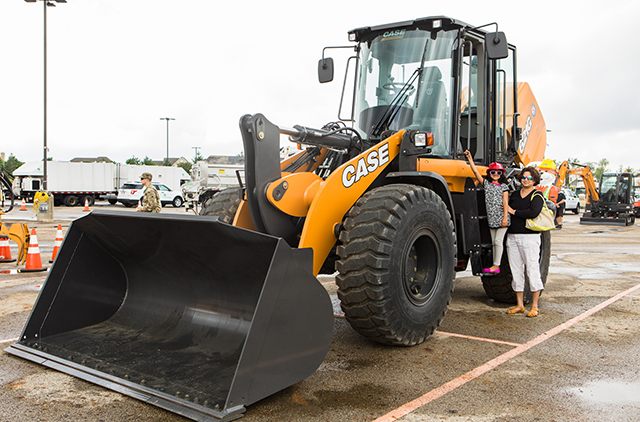 Thank you to all who visited and participated in our 2019 Experience Public Works Day! The event was a huge success. In addition to family fun and events, our crews collected and shredded 28,000 pounds of paper brought in for secure disposal.
Save the date for the 2020 Experience Public Works Day
When: May 16, 2020, time TBD
Where: City of Dublin Service Complex, 6555 Shier Rings Road, Dublin, OH
What: We take the "Touch a Truck" concept to the next level with a combination of family fun, food and convenient services.
Some of the event highlights will include:
City of Dublin Police
Washington Township Fire
City of Dublin Fleet
City of Dublin Parks/Streets
PAWS the Public Works Mascot
Military Vehicles
Food Trucks
Bounce Houses
Barbara Ray, Nature Education Coordinator
City of Dublin Recreation Services DIRECT Van
Kids Outdoor Games
E-Waste & Shred-It Services