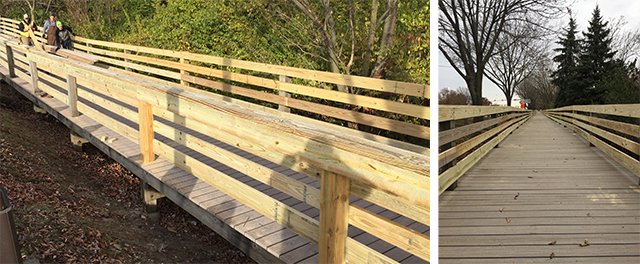 The Shawan Falls Boardwalk is now open after recent improvements, which were completed ahead of schedule.
The improvements include:
Removal and replacement of boardwalk deck and handrails – The timber deck was replaced with composite decking and the wood railing was replaced with treated wood railing.
Repairs to posts and concrete foundations
Addition of post brackets
Various structural upgrades
BK Layer, LLC submitted the lowest bid of $106,619.50 for the improvements, which were completed as part of the 2016 Capital Improvements Program.
Media Contact:
Lindsay Weisenauer
Senior Public Information Officer
614.704.9742 – Cell
lweisenauer@dublin.oh.us
Newsroom: dublinohiousa.gov/newsroom